DSP looking to identify Dover theft suspects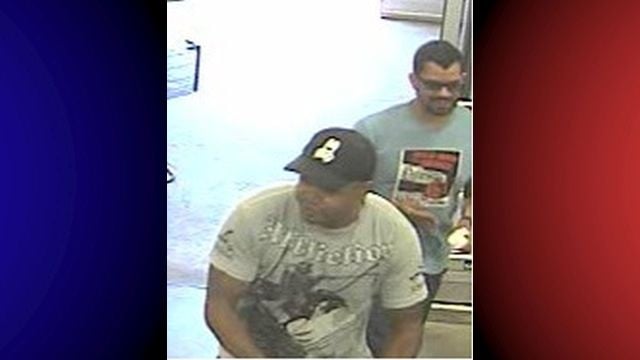 State Police are asking for help in identifying two theft suspects in Dover.
Delaware State Police say on July 23, a 34-year-old woman misplaced two of her credit cards while shopping on Dover Air Force Base, and a few days later found that the cards had been used at the Milford Wal-Mart, for more than $500.
According to the report, in a second incident, a 43-year-old woman noticed that some of her cards were missing from her purse, on August 28. Once she looked into it, she found that one of them had been used at the Cheswold Wal-Mart, where the suspects charged more than $900 of computer equipment. They also discovered that her second card had been used at Sam's Club in Dover, for another $2,300 worth of electronic equipment.
Investigators say they recovered surveillance footage of both incidents, and found two men, similar in stature, either going into or leaving the store after using the card. Police describe one of the suspects as a male with a beard and glasses seen in two different photos. The other apparently appears to be a male wearing a baseball hat with a grey T-shirt with "Affliction" written across the front. Police say they believe that the suspects may be driving a silver SUV, or a maroon or burgundy in color Jeep Cherokee.
Anyone with information about either of these incidents are asked to contact Detective T. Valeski at 302-741-2808 or Delaware Crime Stoppers at 1-800-TIP-3333. Tips can also be sent through the Tip Submit website.