Bike Week kicks off in Ocean City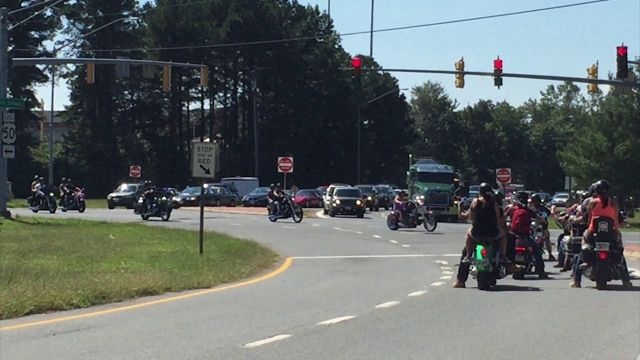 If you've noticed all the motorcycles driving around Delmarva, there's a good reason for it. Thursday is the official start of Delmarva Bike Week! To kick off the 2015 year, bikers made their way down to Ocean City for Bike Fest. Bikers traveled from 27th street down to the inlet area in a large parade.
At the inlet officials had vendor tents set up for everything from food to clothes. Officials tell 47 ABC bikers traveled from as far away as California and Arizona just for this event. The cost for the four day event pass is $40, and if you're just looking to go for one day, it'll cost you $30.
47 ABC spoke with Kathy Micheal, President of OC Bike Fest and she tells us, "Everybody loves the beach, they love coming down, the city opens their arms to the bikers. The bikers open their wallets and the city opens their arms."
Another big part of OC Bike fest? The concerts.
Thursday:
"Gideon's Groove" – 5 to 7PM.
Friday:
"Clean Getaway" – 11AM to 1PM
"The Unusual Suspects" – 12PM to 4PM
"Crossroads" – 2PM to 4PM
"Get Your Wings" – 5PM to 7PM
Saturday:
"Clean Getaway" – 1030AM – 12PM
"The Runner Ups" 12PM – 4PM
"Get Your Wings" 1PM – 230PM
"Crossroads" 3PM – 430PM
"Live Wire" 5PM – 7PM
Sunday:
"Gideon's Groove" 12PM – 2PM