Beebe Healthcare offers pet therapy program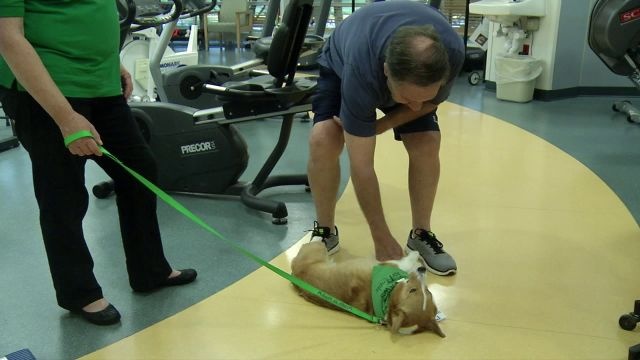 Certain studies show that having a pet could improve your health. What started out as a pet visiting service for employees of Beebe healthcare, slowly turned into a service for their patients as well. Now having furry friends come in and visit, gives them a warm and fuzzy feeling.
The program is called Paws for people and it began in 2005. They started with 20 dogs and ten places to visit but since then, it's exploded. Officials tell 47 ABC the company has grown to over 440 therapy teams and volunteers and visit over 150 sites in 16 states including Delaware and Maryland. Owners and their dogs travel everywhere from hospitals to nursing homes and drug and alcohol treatment facilities.
Lee Halloran of Beebe Health care in Lewes says working in a hospital can be challenging at times, but the program helps.
Halloran tells 47 ABC, "Being in a health care environment it's pretty stressful at times so there's plenty of studies out there that show that therapy, pet therapy is a stress reliever."
The program comes to Beebe every day for about two hours to visit patients and staff, but officials say that's plenty of time for the program's impact to be felt.
Halloran tells 47 ABC, "Just even for that short time that they get the visit but you can just totally see there's love there's joy there's just a lot of cheerfulness all good stuff."
Patricia Walp is a volunteer for the program and she says all they want to do is help.
Walp tells 47 ABC, "The joy and the support and the social interaction that happens when a visit happens it's an individualized therapeutic visit, that's what we do. We make sure that everyone that we visit gets the very best visit that we can give them."
Paws 4 People just celebrated their ten year anniversary and say they are always looking for volunteers. If you are interested in learning more about the program and where they will be visiting next, you can do so by visiting their website http://www.pawsforpeople.org/