Senate hopeful Rep. Donna Edwards talks the road ahead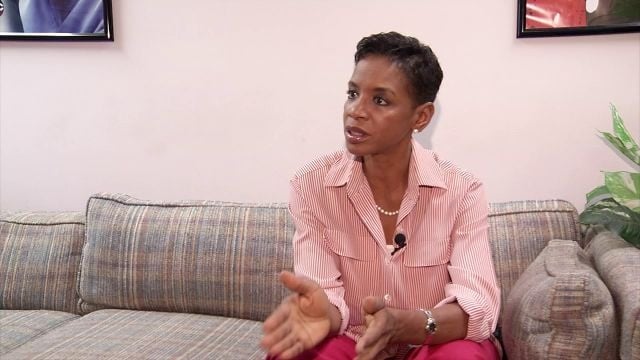 Senate 2016 hopeful Rep. Donna Edwards (D-4) began her statewide tour of Maryland Thursday in Talbot County, Friday she sat down with 47 ABC to discuss the road ahead.
Edwards said she chose the Eastern Shore to start her tour because of her love for the shore and her belief that it is the job of a United States senator to represent the views of the entire state.
"I think it's really important to have the views of all Marylanders reflected in the way I plan to represent the state of Maryland and so it was great to spend some time in Cambridge, Easton, here in Salisbury, understand what the local issues are and what the connections are to federal representation," Edwards said.
Edwards seeks to fill the vacancy that will be left in the Senate when Sen. Barbara Mikulski retires following the conclusion of her term. Pollsters have pitted Congressman Chris Van Hollen (D-8) as the front-runner, but Edwards believes her voice is one that is needed in the Senate.
"It's the voice of an African-American woman, it's the voice of somebody who understands what it means to be around the table to fight for equal pay, it's a voice that understands what it's like to struggle to put together a paycheck, to raise a son and send him on to college and I think these are the struggles of Maryland's families," said Edwards, who has served her district since a special election in 2008.
She believes like her would-be predecessor Mikulski, she too is a progressive fighter that is willing to work for blue collar Marylanders and will continue to do so if elected.
"I'll fight especially for our families, our families who are struggling, our small businesses who want to create jobs and grow our economy," Edwards said. "They will know that I won't be beholden to either our party establishment or to special interest and I'll be in there fighting for Marylanders."
Edwards admits Mikulski leaves big shoes to fill. However she believes her obligation if elected would not be to fill them, but rather honor the senator's legacy by building upon it.
Edwards said she's heard over and over again that people on the Eastern Shore believe they know Mikulski, and likewise she knows them. Edwards said she wants foster a similar relationship and wants to continue to fight for the Eastern Shore.
Although her competitor Van Hollen has received staunch backing from a majority of Democratic legislators, including the likes of two pivotal Maryland county executives, Ike Leggett in Montgomery County and Rushern Baker in Prince George's, Edwards denied any concern saying she is running a campaign for the people.
"I think I've made a real point of saying that we'll run a real grassroots campaign and it's about reaching out and touching voters all across our state," Edwards said.
As for the issues that have arisen over the past year surrounding law enforcement's relationship with the African-American community, most notably in Maryland the Freddie Gray incident, Edwards referred back the work she accomplished in Prince Georges County.
Edwards said that Prince George's had a long problem with the divide between police and the community, but that changed under good leadership and a few chiefs of police who implemented the idea of community policing. Edwards believes that one the ways to counteract the divide is by "embedding police in neighborhoods to develop relationships."
However, Edwards believes that's only part of the solution. Edwards said she believes part of the solution for closing the gap between not just young African-Americans, but Americans in general, is to open up more opportunities for continued education.
"The reality is that if we don't create some opportunities and make sure that we're educating young people and (creating) opportunities for them go from high school into employment, or into community college and colleges and universities, then we're going to miss the mark when it comes to making sure we're producing young people who contribute to our economy," Edwards said
As for her tour of the state, Edwards said she has already learned a great amount from those she has met with on the Eastern Shore and hopes to continue the learning process throughout her tour.