Salisbury curfew discussed at first public input meeting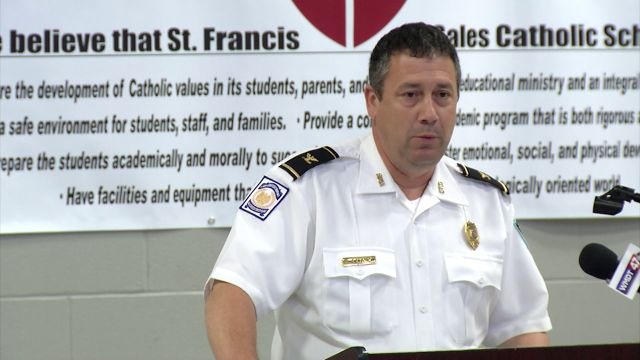 A group of about 20 people turned out to the Saint Francis De Sales Parish in Salisbury Wednesday night to address the possibility of a city wide curfew.
While many at the public input meeting support the curfew, citing bad experiences with local youth, some like former Salisbury City Council President Mike Dunn think the curfew could hurt Salisbury, potentially giving it a bad impression to the city's peers.
Dunn tells 47 ABC that the city would be better off taking a less aggressive and more understanding approach.
He said, "I worry about what this is going to say about our community, that we are the community with the curfew." And "we have to make sure we are connecting to the juveniles, to their families."
As it's proposed, the curfew would force unsupervised kids under 14 to be off the streets from 9 PM until 6 AM.
Ages 14 to 16, 10 PM to 6 AM on weekdays, and 11 PM to AM on weekends and in the summer.
"We're seeing kids that are committing crimes between the hours of 11PM and 6AM. Some of the children get arrested twice in one night.", Said Wicmoico County State's Attorney Matt Maciarello, who says the city has seen 89 juvenile arrests in about three months time from the beginning of May through the end of July.
Maciarello added, "My firm belief is that these juveniles are being victimized. They're ruining their futures." and "They're being preyed upon by other individuals committing crimes against these juveniles and also using these juveniles and manipulating these juveniles to commit crime."
City council president Jake Day tells 47 ABC that in order for the curfew to be put into effect, council would draft an ordinance, conduct research, hold a work session followed by several legislative sessions.
Once that takes place, financial allocation for additional resources would seal the deal.
If all goes as planned and there is community support, the curfew could be enacted by late fall.
There are two other public input meetings this month.
The 2nd will take place tomorrow night at Saint Paul's Church on Delaware Avenue at
7 PM.
The 3rd will be next Wednesday at the Chipman Cultural Center on Broad Street that's August 26th at 6 PM.
We're told city leaders are considering additional meetings which will be announced at a later date.