National Night Out brings steps towards healing in Salisbury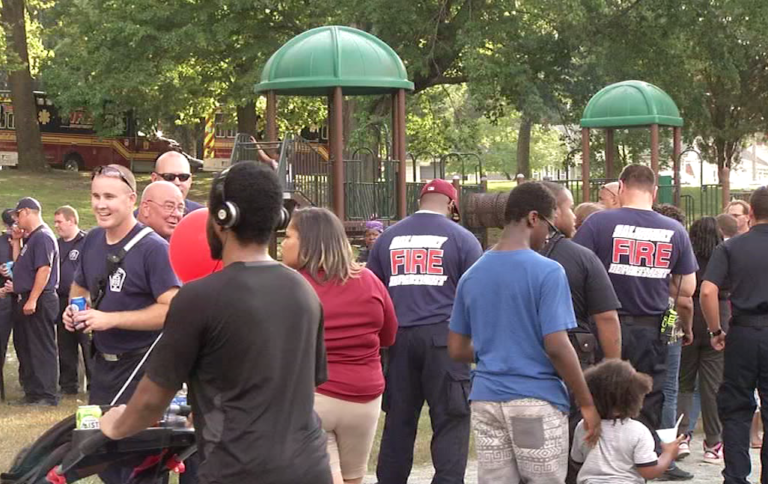 National Night Out is coordinated by Safe Streets. It aims to strengthen relationships between law enforcement and the community. Salisbury hosted the event at the city park Tuesday night.
Patricia Miles, an attendee says, "Everybody has been low because of what happened, but today this is really nice for everybody."
That low feeling Patricia Miles is referring to is the reaction after the recent murders of 17-year-old Rakim Russell and 21-year-old Dommeir Deshields. 
Until this week, the last homicide in Salisbury was in 2012. The last time the city saw back-to-back murders was in 2010. Monday was Miles' first time at National Night Out, an event that's been going on in Salisbury for 32 years now.
Tim Robinson, with the Wicomico County Sheriff's Office says, "I've particularly enjoyed some of the younger kids handing out junior deputy badges and seeing the smile on their faces."  
It was a night of interaction, law enforcement and emergency responders spent time with the community they serve; but in a casual and fun environment. In light of the recent tragedies in Salisbury, city councilwoman Laura Mitchell believes in a way, the 2015 National Night out is a step toward healing and engagement.
Mitchell continues, "It has gotten the community out and gotten them more involved 'saying no this is our community.' This is our city and we want to take charge of it. We're going to enjoy it."  
Police are still in search of the suspect(s) in both of the murders in Salisbury this week. The reward for Rakim Russell's shooter has gone up from $1,000 to $2,000. If anyone has information on either case, authorities are urging people to call Crime Solvers right away at 410- 548-1776.