August's 3rd Friday in Salisbury is going to the dogs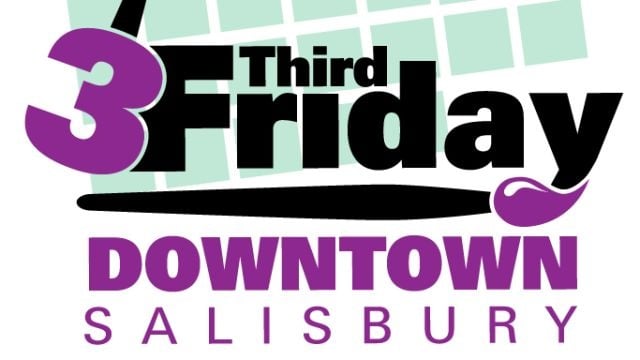 A popular monthly event in Downtown Salisbury is going to the dogs for August.
This month's 3rd Friday event them is Dog Days of Summer. It will take place on August 21, from 5:00 until 8:00 PM in Downtown Salisbury. Vendors, activities, and live music will fill the streets for the free community event. Special events for this month's celebration include agility demonstrations by the Salisbury Kennel Club, interactive doggy activities, local canine rescue groups, and of course, art and handmade items just for your furry friends!
Along with their demonstrations, the Kennel Club will be on hand to help you put your pooch to the test, with agility courses and challenges for dogs of all sizes. Just down the way, on Poplar Hill Avenue, the Salisbury Wicomico Arts Council will also be presenting a Wicomico County Sheriffs K-9 Unit demonstration at 6:00 PM, a positive communication training demo by "Smart Pups" at 7:00 PM, and a doggy contest at 7:45 PM, with prizes going to cutest dog, most artistic dog, and best joker.
Just off the Plaza, St. Peter's Episcopal Church will host a Blessing of the Animals, in their newly renovated courtyard at 5:30 and 6:15 PM. If it's time for your pet's rabies shot, The Wicomico County Health Department will be hosting a Rabies Vaccine Clinic from 5 – 7:00 PM, where owners can update their pet's vaccinations for ten dollars. 3rd Friday will also feature lots of activities for the crafty four legged friend, along with local artisans who will have everything from handmade leashes to organic shampoos for sale.
All the fun isn't just for those with four legs, kids can get doggie make-overs, while for adults there will be lots of live music, and the Salisbury Jaycees will have their beer and wine service available. The art galleries, stores, and restaurants that line Downtown Salisbury will be open late; many with 3rd Friday specials and events of their own.
For more information on the monthly community event, visit 3rdFridaySby.com.