Tuna tournament kicks off in OC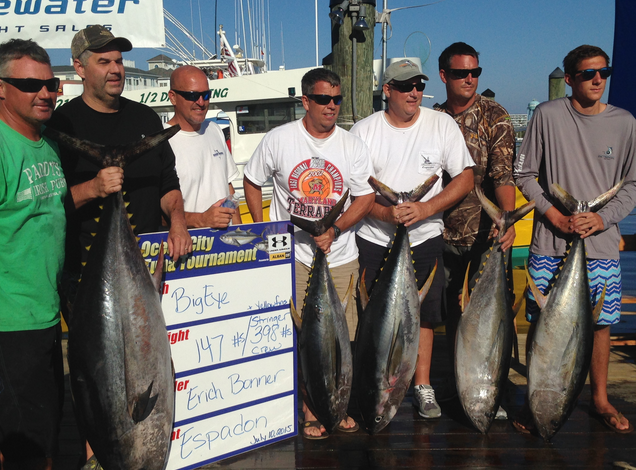 Big tuna means big money in Ocean City. Fishermen in Ocean City headed out as early as 4 o'clock Friday morning looking to snag tuna and make cash. It's all for the  town's 28th annual Tuna Tournament.  
Apparently it's the largest of its kind on the East Coast. Tournament Director Jennifer Blunt tells us this year there are 94 boats; that's over a dozen more than last year. They're competing for more prize money as well, more than $625,000. That's an extra $100,000 compared to last year.
Blunt continues," It's very impressive. These guys are bringing in 200 pound tunas. Most of them are called big eyed tuna. They just now started biting during the day which came just in time for the event."
Blunt says anyone looking to get a glimpse of the tuna weigh-ins can come by the Ocean City Fishing Center between 4 p.m. and 7:30 p.m. Friday and Saturday night and from 4 p.m. to 7 p.m. on Sunday.