Three Dover residents charged for attempting to break into Milford apartment with baseball bats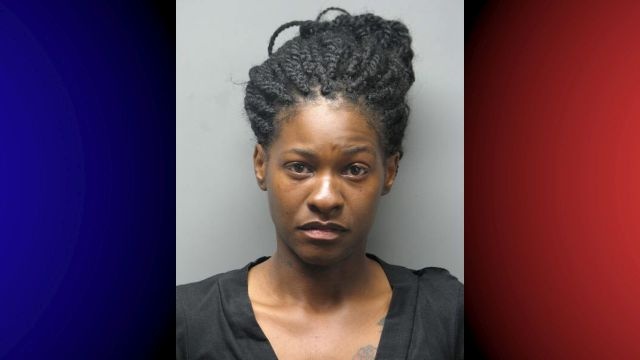 A Dover woman, and two Dover teenagers have been charged, after an apparently reckless rampage through a Milford apartment complex.
Milford Police say on July 15, 28-year-old Ciera Mosley, along with two 17-year-old girls and another woman, went to the Brightway Commons Apartment Complex. While there, the four reportedly tried to kick down a 30-year-old woman's door, while yelling that they were going to kill the victim.
The group then apparently made their way to the parking lot of the building, where they found a car that a 29-year-old man, who Mosley had previously dated, was borrowing. According to the report, the women then started breaking out the vehicle's windows with a tire iron, and when the victim came out to stop them, they pepper sprayed him and threw him to the ground.
Police say they group then left, and returned shortly with baseball bats. They then reportedly went back to the 30-year-old's door, and started hitting it with the bats, and breaking out the windows of the apartment, in an apparent attempt to get inside.
Police say at this point, a 59-year-old woman came out of her apartment, and told the women that she had contacted Police; at that, one of the women took the victim's phone from her hand, dropped it to the ground, and started hitting it with a bat.
Mosley was later arrested, and charged with assault 2nd degree, 2 counts of attempted burglary 2nd degree, 2 counts of conspiracy 2nd degree, terroristic threatening, malicious interference with emergency communications, offensive touching, and 4 counts of criminal mischief. She was then ordered to be held at the Baylor Women's Correctional Institution on a $21,500 cash bond.
On Tuesday, Dover Juvenile Probation & Parole apprehended the two teens, and turned them over to Milford Police. They were then each charged with the same offenses as Mosley, and were turned over to Stevenson Detention Center on $14,500 secured bond, each. Police say one of the teens was wanted out of Kent County Family County on an additional $7,000 cash bond.
Milford Police say the incident is still under investigation.