Scattered thunderstorms hit Salisbury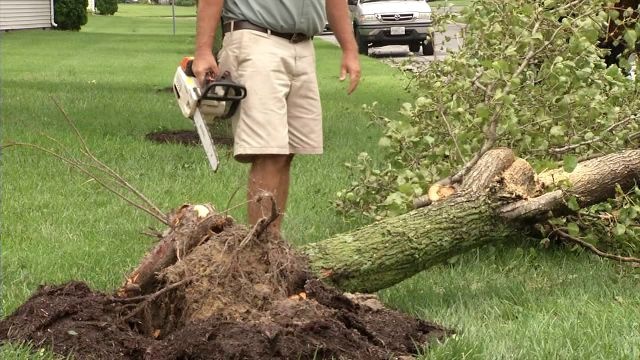 In Wicomico County scattered thunderstorms drenched Salisbury Thursday morning and some people even claim a tornado touched down.
This is footage from the "Stonegate" Community off of Marble Drive. Those who live there say around 11:30 AM Thursday morning the sky got very dark the wind started as did the pouring rain.
Maria Zankowich, a resident in the community, says, "…felt that I was just hoping that one of the tress wouldn't come down on my house."
Ellie Sheppard, another resident says, "we've had some bad winters storms when we've lost power but that didn't happen  this time fortunately not a very pleasing experience to go through."
47 ABC spoke with the US National Weather Service in Wakefield, VA. They tell us they are not sending a team out and they say they're confident that it was straight-line winds and not a tornado.