Ride Along With OCPD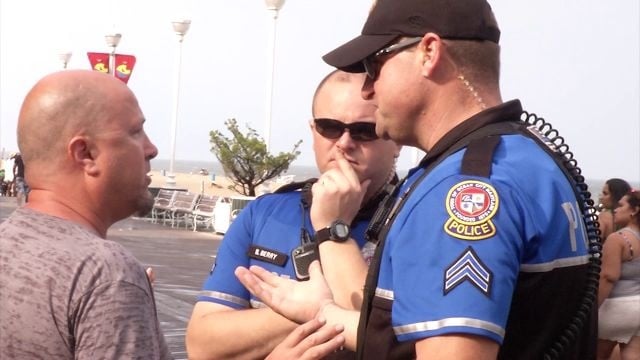 Most locals are familiar with what happens every summer in Ocean City.
A permanent population of 7,000 swells to more than 300,000, the boardwalk bustles and restaurants and hotels spring into peak form.
The burden of keeping everyone safe falls on the Ocean City Police Department, so 47 ABC took a ride-along with Cpl. Vance Row to see just how they keep us safe during the summer season.
Row says a majority of the calls he responds to are either alcohol related or peace order calls. He chalks that up to people enjoying their vacation a little too much.
"A lot of people that are here are on vacation and at times they have a little more fun than they can handle," Row said.
Row works on the lower side of Ocean City, which means his area covers south of 16th street and a majority of the boardwalk. Row said his area's busiest part of the summer comes during the first four week of June, when recent graduates come to the beach for senior week.
"That can bring its own issues, noise complaints, disorderly conduct complaints, alcohol or drug complaints and we spend a majority of our time over those three or four weeks dealing with calls like that," Row said.
The main mission though, regardless of the crime Row says, is to make sure everybody makes home.
"Honestly you just want to make sure that they're safe. That you can get them back to wherever home is going to be ," Row said.
Row added that part of the reason Ocean City is safe, is because policing it is a team effort.
"I think it's always been a partnership to keep the town safe and I think everybody works together really well," Row said. "I don't think you have that everywhere, so I think it's kind of special to have it in Ocean City."