On the front lines: Battling tick-borne illnesses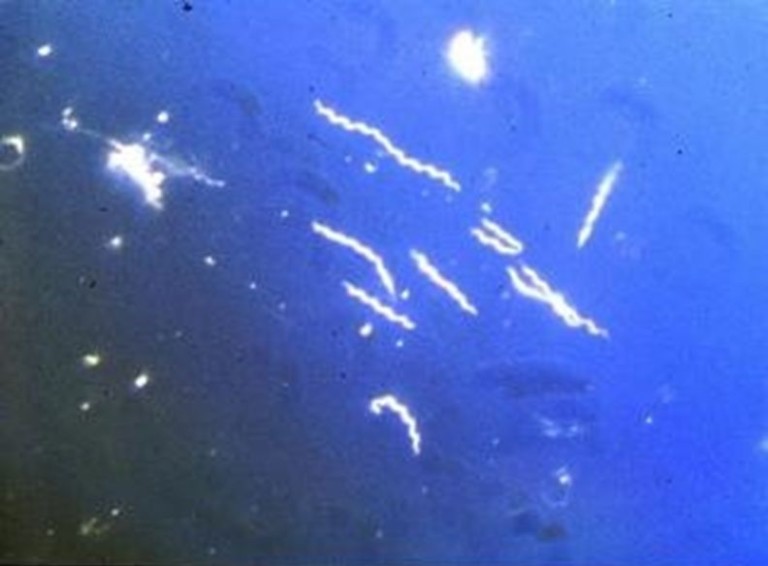 Lyme disease and tick-borne co-infections are such an alarming issue that the state of Delaware sought the help of international experts to find out what they need to do about it.
"I think that Tick Borne Illnesses…we're just going to see more and more of a problem if it doesn't get aggressively handled," says Dr. Kathy Spreen, a Retired Physician, and author of The Compendium of Tick-borne Disease.
For the past several years she's been working as a consultant for local and state governments, in both the U.S. and Canada, discussing Lyme Disease and it's various co-infections.
"There's been so much controversy around it," states Dr. Spreen. "First the rheumatologists said it was their disease. Then the dermatologists said it was their disease. Then infectious disease people stepped in. So we don't have a real solid collection of data."
Dr. Spreen most recently participated in the Lyme Disease Prevention Task Force in Delaware, established July of 2014, to study and make recommendations to state and local leaders on how the First State should combat Lyme and other tick-borne diseases.
Delaware legislators say a major motivator for the task force was a 2013 CDC and Health and Human Services map which is a visual representation of Lyme Disease across the country. Each blue dot on the map represents a reported case of Lyme. The state of Delaware is almost covered in those blue dots. The actual hard numbers from the CDC shows that Delaware has the sixth highest incidence of Lyme Disease in the nation. Maryland ranks 13th. Virginia is 14th.
"I was shocked when I saw that map," admits Delaware House Speaker, Peter Schwartzkopf. "It still is emblazoned in my brain…how serious this is for our state."
House Speaker Schwartzkopf is a co-chair on the task force with Senator Ernie Lopez. Rep. Schwartzkopf says the climate, the extensive state park land…teeming with tick hosts like white tailed deer and mice, and beach grass…makes Delaware a hot bed for ticks.
Despite the national numbers and the high incidence of Lyme Disease in the state, Rep. Schwartzkopf says getting together the task force is the direct result of Delaware Lyme patients coming forward to report their struggles.
"2015…there are still doctors that are reluctant to diagnose Lyme disease," explains the House Speaker of the many stories he's heard. "They don't even recognize Lyme disease. And we have people come to our meetings and tell their stories."
On June 1st, the Lyme Disease Prevention Task Force – which consists of legislators, health and environmental experts, educators, representatives from insurance agencies and Lyme Disease patients – approved a Final Report, which includes a series of recommendations.
Topping the list, creating a statewide public awareness campaign. It will be aimed at the general public, but it will also specifically target kids, schools, farmers, outdoor workers, outdoor enthusiasts, and most importantly doctors.
Dr. Spreen explains how this awareness campaign is more than just about avoiding ticks, it's about early detection and treatment, "The sooner you're diagnosed and appropriately treated, the better chance you have."
But this is a sore subject for a number of Lyme patients, who claim they have been misdiagnosed by doctors for years.
Brian Bennett of Roxana, Delaware is one of the many patients that testified at the Lyme Disease Task Force meetings in Dover. "I was misdiagnosed 25 plus years. If you really want to go back to when I first knew that I had problems. It took that many years, 25 years, to get diagnosed…from a doctor that's not even in the state."
Jill Singer of Bethany Beach, Delaware tells 47 ABC she was diagnosed with Lyme Disease this past January, but she went 3 years with Lyme symptoms before that diagnosis. "I have been to 20 plus doctors: cardiologists…I've been to 3 rheumatologists, 3 internists, pulmonologist, gastroenterologist, every 'ist' that you can name."
Marilyn Williams, the Vice President of the Lyme Disease Association of Maryland Eastern Shore, remembers what her doctor said to her when she asked to be tested for Lyme, "When I was so sick 8 years ago, he was just like, 'What are you doing here? Your rheumatologist told you that it was fibromyalgia, so this is your life. You need to accept it'."
Michele Green of Townsend, Delaware says was bitten by a tick last year, on August 21st. But when she went to her doctor, "I basically had to beg him to do the blood work to test for Lyme. And he did not want to do it."
The current 2-tier testing required for a positive diagnosis of Lyme was established in 1995. And 20 years later the CDC still recommends it.
But the first tier, commonly called the ELISA test, is considered problematic because it measures the body's response to the infection, not the bacteria itself. And the reason that it's ineffective early on is that experts say it can take several weeks for the body to create the measurable antibodies to confirm a positive Lyme test. Also, it can create a false positive for Lyme if the patient has another bacterial infection.
All this is why, in 2011, the state of Virginia signed into law the "Lyme disease testing information disclosure". It requires all medical professionals, who order the ELISA test, notify the patient in writing that if they are tested for Lyme Disease, and the results are negative, this does not necessarily mean they do not have Lyme Disease and that if there have continued symptoms, you should contact your doctor about retesting or additional treatment.
"One thing we know for sure about Lyme disease is that the longer the interval between the initial infection and appropriate treatment," explains Dr. Spreen. "The less likely there is to be a positive outcome."
The task force is hoping their recommendations will convince more doctors and health care providers to make a clinical diagnosis of Lyme Disease based on the patients symptoms instead of waiting and relying on the lab tests.
"I think this task force is going to be on the right side of history," says Dr. Spreen optimistically. "I mean, Lyme disease, unless we get very aggressive about it, isn't going away, anytime soon. And you're going to be seeing more and more cases, and more people coming in and saying, 'we need more educated practitioners that can deal with these cases.'"
As for right now, a positive test for Lyme is often required by most doctors to start antibiotic treatment or to have insurance cover the cost of antibiotic therapy. Included in the task force report, a request for legislation to be created that would prevent insurance companies from refusing to pay for treatment if a licensed healthcare professional clinically diagnoses a patient with Lyme.
"An insurance company is a business," says Rep. Schwartzkopf. "It's to make money for the insurance company. And that's fine. We all understand the role that's played here. However, I posed this back to the insurance company representatives, 'You're a business, make a business decision.' It's so much easier to treat at the initial outset, and so much cheaper. Even though the test is a little but of money, it's so much easier to have the test and have the antibiotics started, then to wait six months and then have to treat them for the rest of their life."
Dr. Spreen agrees, "I think it's very important to educate practitioners and to give them a way to practice where they don't have to be afraid to treat people."