Nice Farms Creamery serves up old fashioned ice cream at the DSF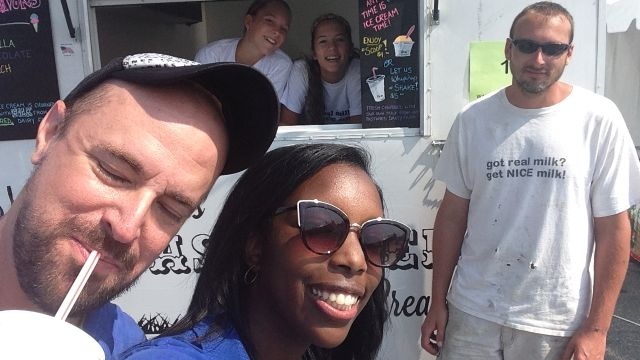 One could argue that ice cream is just about the perfect summer snack. However, one creamy at the Delaware State Fair is bringing it to visitors the old fashioned way.
Nice Farms Creamery uses an antique that hasn't quite retired yet; it's a 1944 John deer Model E.
The machine churns the ice cream made with the milk processed on their farm in Federalsburg.
The ice cream is made right in front of customers with rock salt and ice. The chemical reaction between the two products creates the cold treat. Once that's done, the ice cream is added to fruit or coco powder to get the peach, chocolate, or vanilla flavor.
Bob Miller, the owner Nice Farms Creamery owner says, "The machine is 71 years old. It's been converted over to run these ice cream churns. It's like making ice cream with grandma, but on steroids. It's fun to be able to see how long and how much work ice cream making used to be. That's probably why we were a lot thinner back in those days."
Nice Farms creamery only makes their ice cream between Memorial Day and Labor Day. Snag it while you still can!