Homeless man arrested for burglaries in Sussex Co.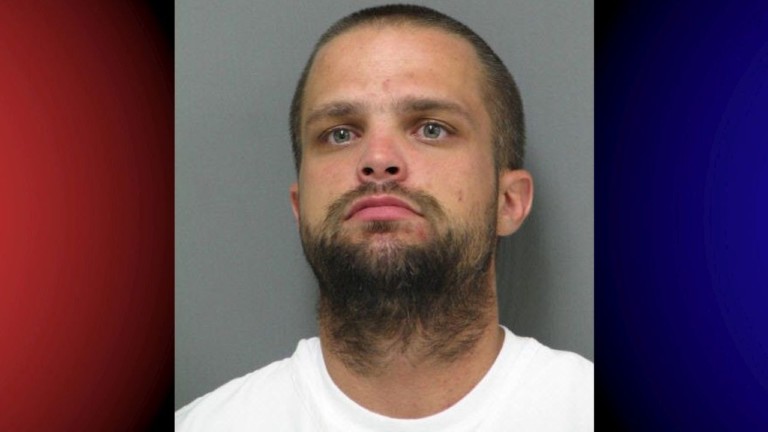 Police say a homeless man is now behind bars after being charged in multiple burglaries in Delaware.
According to Delaware State Police, troopers were called to Applied Bank located on Country Club Road for a suspicious persons. Reports say a security company saw a man, later identified as Chaise Darley, 27, walking back and forth from his car to the ATM. Police say he acting in a suspicious manner.
Police say Darley is homeless but is originally from Portsmouth, Virginia.
When troopers made contact, they asked Darley for identification, which he apparently didn't have. He apparently told police he had some in his car. When Darley was opened his car door, authorities say they observed  numerous credit cards on the driver's seat. Police then ask to conduct a search of Darley to see if he had any weapons. According to reports, Darley then went into a defensive posture and reached for his waist band. Police say troopers grabbed his arm and something shaped like a handgun fell to the floor. Darley apparently kicked the object under his car.
Police arrested Darley without further incident and eventually located a loaded pistol.
When police searched the car, they apparently found jewelry, checks, and credit cards that did not belong to Darley. Police said they also found drug paraphernalia and a bag full of fireworks in the trunk.
Darley has reportedly been linked to a burglary of a house on Guthrie Road in Rehoboth Beach and multiple thefts from cars in a Dewey Beach motel parking lot. He was also apparently linked to on-going burglary investigations in Portsmouth, Virginia as well.
Darley is now facing multiple charges including two counts of possession of a firearm or ammunition by a person prohibited and criminal mischief. According to Delaware State Police, charges may be forthcoming from Dewey Beach Police Department regarding the thefts.
Darley was committed to Sussex Correctional Institution on $48,501 secured bond.