Fourth of July on Delmarva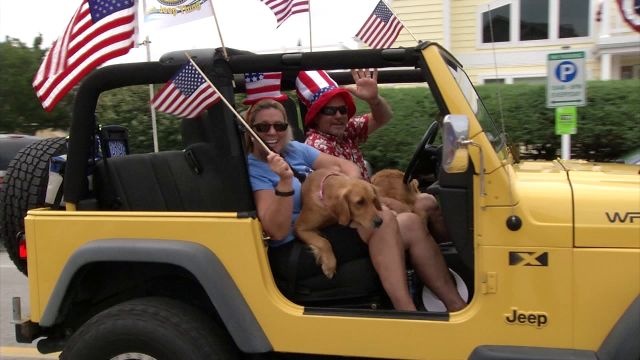 The Bethany beach community came out in full force today to celebrate the birth of our nation and to see one of the highlights of the day fourth of July parade.
    
People both young and old showed up to see the spectacle and everyone seemed to enjoy themselves.
"Well I'll tell ya this years parade was better than last years," said Francis Wood, who's been coming to Bethany during the summer for over 40 years.
Families at the parade told 47 ABC that people usually just don't come to Bethany once for Independence Day, it's a tradition to watch the parade and fireworks at Bethany
"Oh this is important every year we say one more year we have to do it and we try. I don't know about next year but we've been coming for a long time," said Jean Wiegand, who's been coming to the beach with her two sisters for over half-a-century.
While 47 ABC was there we got to ask those who flocked to the beach for Independence day what the holiday meant to them.
"It means the opportunity to celebrate the birth of our country with my daughters. Violet and Charlotte," said Drew Elrod.
"The Fourth of July means to me spending time with family and having a great time," Laney Shok told 47 ABC.
"Saying thank you to the troops," Wiegard said. "They make a big sacrifice and we're all grateful."