Dover man charged in five robberies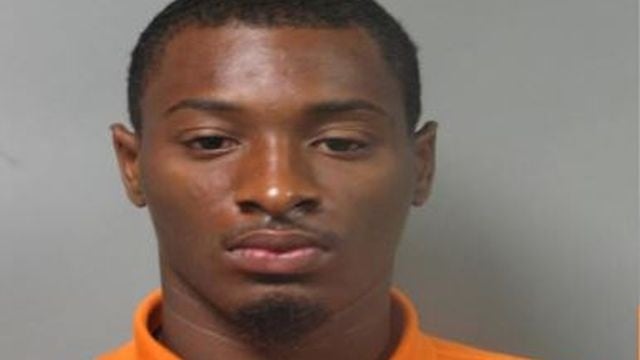 A Dover man was arrested, after Police in Dover say they linked him to five robberies in the area.
Dover Police say on Tuesday night just before 11:00 PM, Officers responded to the 7-11 in the Hamlet Shopping Center on Walker Road, for reports of an armed robbery. According to the report, two men walked into the 7-11 armed with a shotgun, and demanded money from the employees.
Police say they believe that 21-year-old Jeff Tolson stood outside, and kept watch during the incident. Inside, the employees reportedly complied, and handed over an undisclosed amount of cash to the suspects, before they fled. The suspects inside were reportedly wearing all black clothing.
Officers then started searching the area, and reportedly noticed a group of people on Whatcoat Drive, with two men wearing all black clothing. As the Officer approached, Police say the men in all black fled, along with Tolson who was wearing an orange shirt.
All three were reportedly apprehended, and the two in all black said that Toslon and two others had just tried to rob them at gunpoint, as Police arrived. Tolson was charged with two counts of first degree robbery, three counts of attempted first degree robbery, conspiracy second degree, and possession of firearm during commission of felony.
Bond information for Tolson was not immediately available.