Delaware State Fair brings the magic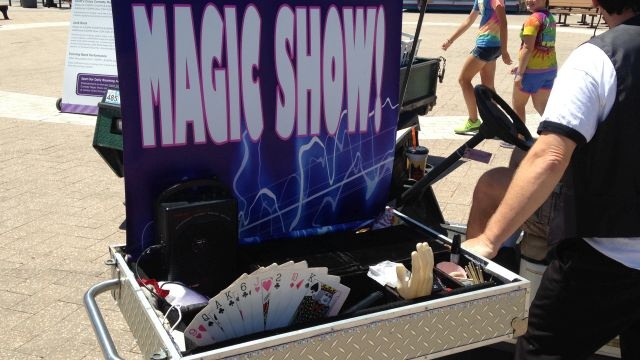 Scott's Crazy Comedy Magic Show is a brand new feature at the Delaware State Fair.
You'll have to see it to believe it. Scott is bringing the laughs and magic "right before your very eyes" on the plaza of the state fair grounds.
47 ABC caught up with him Thursday afternoon to get a sneak peak of what his show goers will have in store.
Dale Scott, the magician of the crazy comedy magic show says, "We're very excited. We're going to have nothing but fun this year."
Scott will be performing everyday of the fair at 3 PM, 5 PM, and 8 PM.