Crazy Over Cupcakes contest bring fierce competition to the DSF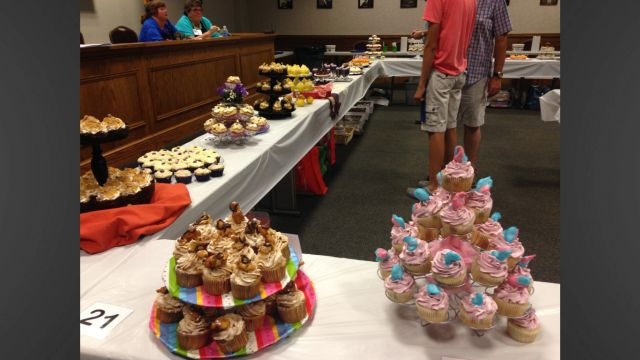 Cupcakes may be sweet, but the competition was fierce at the Delaware State Fair's Crazy Over Cupcakes Competition.
The fair had thirty one entries, which is up from last year.
Judges tell 47 ABC they think competition cupcake shows on television have sparked an excitement amongst bakers.
Cupcakes are judged on their taste, theme, and presentation. However, judges say as good as they all look, only one can be the winner.
Mardi Spangler, one of the cupcake judges says, "A winning cupcake is a cupcake that looks beautiful and makes you want to take a bite out of it. You hope that when you do take that bite, it's as wonderful as it looks. Sometimes it is and sometimes it's not.
This years winner was the mint chocolate chip cupcake. The second place price went to the raspberry sorbet cupcake and the third place price went to the Elvis cupcake.