An American family trapped in war-torn Yemen, part one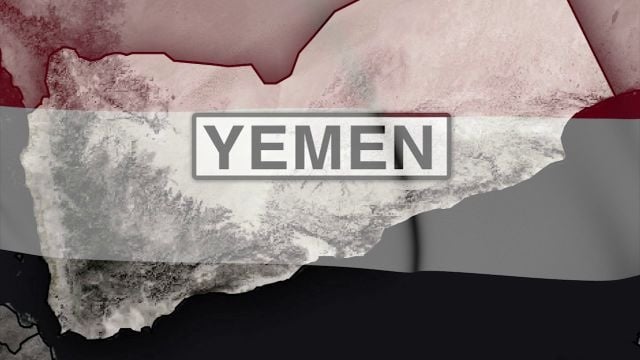 Since March, Yemen has been caught in a bloody civil war, amidst all the warfare an American family is trapped. The only hope that family has of escaping Yemen and returning home, rests in the hands of one Salisbury resident, Yodit Gedamu. Once Gedamu learned of her friends' danger, the mission began to get them out of the war-torn country.
The family's story began in February this year, before the conflict started. The family went to Yemen to fulfill the father's dying wish of being buried in his homeland. Once he was buried, the family planned on taking some time before returning to America, but those plans were altered in March when Houthi troops marched into Taiz.
At first things were peaceful, the family says, but that peace ended shorty when fighting broke out in the city. Gedamu, hearing about the state of Yemen from the media, began to worry.
"You start to hear things on the news. You hear things on the radio, NPR, things like that. You hear (of) things that go on overseas, particularly in the Middle East, and when the news broke that the Kingdom of Saudi Arabia had declared a no fly-zone over the country… that that they'd closed off the ports and the borders, it was worrisome,"Gedamu said.
Gedamu desperately tried contacting the family using email, Facebook and telephone, but no form of communication worked. From March until April she was left wondering as to the health of the family, until one day a message came in on a smart phone application called "What's App".
One family member was able to get in touch with Gedamu using the low-data messenger application. It was then Gedamu began to learn of the horrors the family was experiencing.
"It was their youngest son that was in Yemen telling me that they were trapped and there was shooting everywhere, that people wouldn't stop (fighting) – that there was no food, no water – my heart stopped," Gedamu said. "He was like "this is nothing like you could ever imagine, it was worse than you could even think."
The son, who for security purposes will be called "Mr.Smith", granted us an exclusive interview. He tells us he had to travel over thirty minutes and climb a mountain in the dark of night to get cell reception, and to avoid being found. Smith told us his account of when he was trapped in Taiz.
"Can you imagine you're in your own house with your own family and (there is) fighting next to your house. They were using heavy weapons, like you know machine guns," Smith said. "We were really in danger, so we couldn't even go to the shop to get water or food for the family or kids."
Knowing what Smith's family was experiencing, Gedamu continued to regularly communicate with Smith. She even changed her sleep schedule to do so.
"I mean I would get a text message or a WhatsApp message at maybe three o'clock in the morning," Gedamu said. "I just kept my phone on. It's a norm now; you just keep your phone on just in case."
What made matters worse, Smith said, being Americans made his family targets for militants to hold as hostages, or use in terror videos against the United States. When his family was trapped in Taiz he said his family often feared of being tracked and kidnapped by soldiers.
"If you go outside they can hunt you," Smith said. "We're targets not because of who we are, but what we represent."
With snipers perched on the rooftops above, Smith said escaping the city meant risking your life. However, Smith said that was a risk his family had to take because staying in Taiz as Americans meant almost certain death.
When all looked bleak though, Gedamu said, hope arrived after family members who had lived in Yemen all their life, got word of a way out.
"(The family members) received word that there was a transport coming that was taking people out of the city. They said you guys have to be on this transport. You have to go, so let's go as a family. We'll see if we can get on this (transport) and we can out of here, we'll go as a family."
The story continues with Part two Wednesday night at 6PM on 47 ABC News.