47 ABC learns what it takes to be a fair performer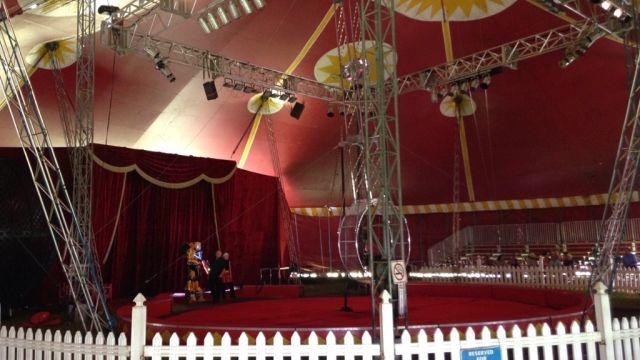 Most people tend to enjoy the rides, exhibits, and the food at the Delaware State fair. However, one could argue that the performers bring the most action to visitors.
Crystal Coronas, one of the circus performers says, "It does take a lot. It takes a lot of patience and time. However, the good thing is our heart is completely dedicated to everything that we do."
Crystal's specialty lies in hoola-hoops. She started at nine- years- old in the ring. She tells 47 ABC she was actually a bit of a late bloomer.
Apparently people start performing as early as five- years- old developing their skills, but she says its important to never focus too hard.
Coronas goes on, "Sometimes you can see something as small as a bobby pin or a hair pin on the floor and you start getting too distracted. It's actually better to just come out here, be yourself, and have a great time."
47 ABC's Jobina Fortson likes to have a great time. She also claims the title of being a hoola- hoop champ back in elementary school.
She asked Crystal to teach her how to perform.
They started out with something simple and then incorporated movement. 47 ABC's Jobina Fortson says it's all much harder than it looks.
In an effort to make it easier, Coronas gave Jobina a metal hoola-hoop. Professional performers tend to use them because the weight makes it easier for them to control. Jobina gave it a shot, but since she still didn't size up to Crystal, she's leaving the performing to the professionals.