UMES now home to Sifford memorabilia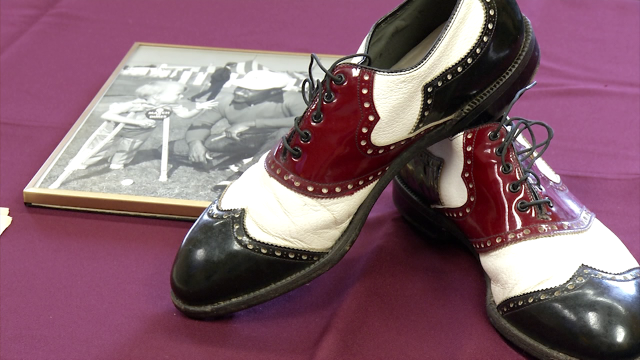 The golf clubs, money clips, pictures, and apparel from the career of golf pioneer Dr. Charlie Sifford will now call UMES home.
"It's just amazing, it's amazing." Said Billy Dillon, the Director of the UMES PGA Golf Management Program.
It's the latest in a series of donations made to the golf management program in memory of Sifford, who passed away last February.
Months before his passing, Sifford was awarded with the Presidential Medal of Freedom by President Obama.
It was on that night that Dr. Sifford and members of the UMES golf management program shared some special moments at a reception set up by the school after the ceremony.
And one school official, Bill Robinson, says the trip was well worth it.
"We decided it was a unique opportunity for our students in the golf management program to maybe rub elbows with history."
Impressed by those moment's shared with the students, the Sifford family decided that Charlie's legacy would live on through the UMES golf management program.
In a statement, Sifford's son Craig said:
"Hopefully this donation will educate people of all colors, and will continue to motivate and persuade all to take on life's challenges."
Dillon said, "Talk about some cool stuff." and "it's a really good opportunity to take the kids across campus whenever they want to and take a look at PGA golf history and more importantly African American golf history."
Among the other donations $10,000 from both Tiger Woods and the PGA Tour.
That money established the Sifford Fund at UMES.
During his career, Sifford was sponsored by Toyota. Last Thursday, Lexus, whose parent company is Toyota, made a $100,000 donation establishing a scholarship named the "Lexus endowment Fund".