Fire at Salisbury sub shop ruled accidental, $200K in damages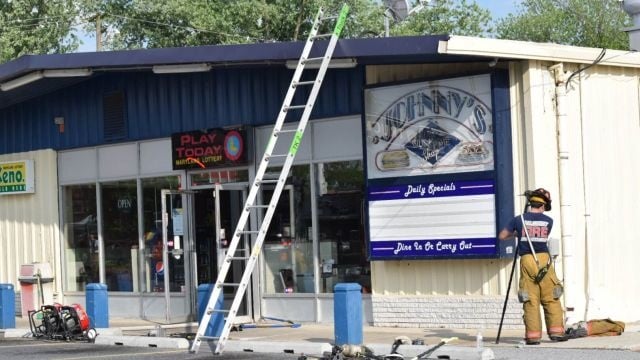 A sandwich shop in Salisbury is recovering, after their laundry apparently lit their restaurant on fire.
The Maryland State Fire Marshal's Office says a passerby reported the blaze at Johnny's Sub Shop in E. Main Street in Salisbury, just before 5:15 PM on Tuesday. Fifteen firefighters from all three Salisbury fire stations responded, and had the flames under control in about 15 minutes.
There were no injuries reported, but damages are estimated to total $200,000. Investigators say the fire started in the store room of the building, and has been ruled accidental, after it was found to have been caused by spontaneous combustion from laundered cleaning towels.