Bill changes Delaware's list of statutory violent felonies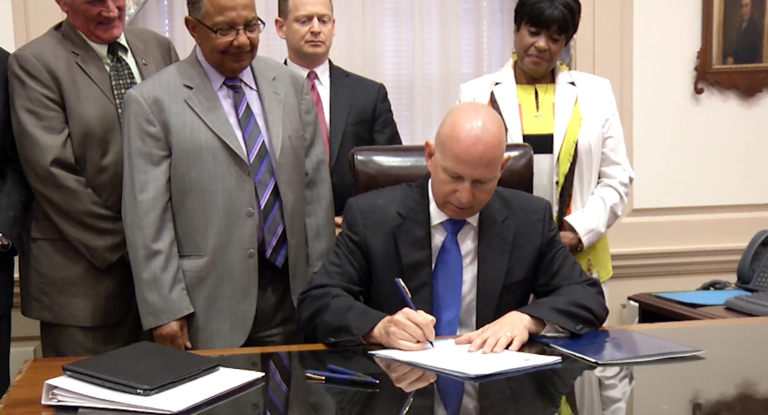 The list of crimes considered violent felonies in Delaware is now officially changed. Some crimes were dropped and others were added after Governor Jack Markell signed House Bill 59 into law Tuesday.
Non-violent escape after conviction, delivery of drug paraphernalia to a minor, and lower level felony drug possession were all dropped from the list of statutory violent felonies.
Felony promoting sexual solicitation of a child and felony resisting arrest with violence or force were added to the list. Delaware Attorney General Matt Denn tells us this bill not only means more accurate classification of crimes, but it will also save money.
Attorney General Denn continues, "We do have a limited number of resources. For example where there's a drug possession charge involved, every dollar that we're not spending on incarcerating that person is a dollar that we can spend on trying to treat them of their drug addiction, and hopefully not have to deal with them in the future."
Once signed, the bi-partisan legislation went into effect immediately.