Wicomico Co. deputies back from Baltimore, but may not be for long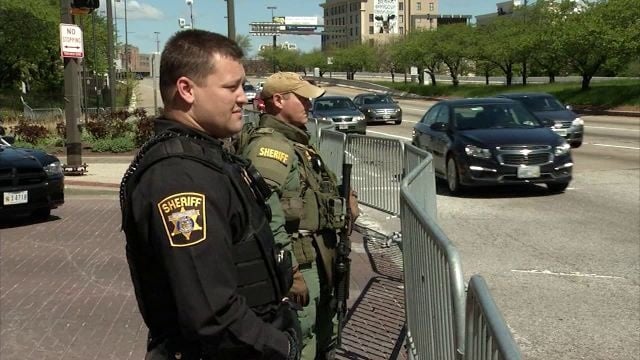 After more than twenty-four hours on their feet in Baltimore, ten deputies with the Wicomico County Sheriff's Office are back on the Eastern Shore.
Sheriff Mike Lewis says they arrived early Tuesday morning and were asked to guard the Baltimore City Police headquarters and City Hall.
About halfway through their trip, they responded to what he called "ground zero."
While Sheriff Lewis says he was blown away by the support and donations from local business owners, he was equally shocked by protestors.
"They were mouthing very vulgar obscenities to myself and my deputies, there was tear gas in the air that was burning our throats and our eyes," says Sheriff Lewis. "We responded at the urgent request of the governor, we were not fully prepared to respond to Baltimore City. It's something I've never been a part of in years in law enforcement."
Baltimore police say nearly 100 officers have been injured since Monday. Of the 201 people arrested during the riots, 106 were not charged with anything and were released after two days.
Sheriff Lewis says they are currently on stand-by and will find out if they have to go back tomorrow morning.