Maryland's "Unclaimed Property" booklet introduced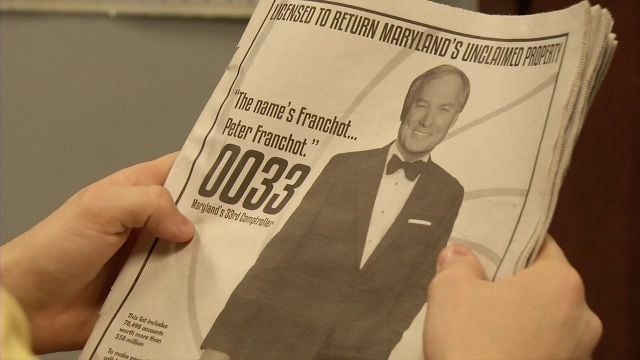 It's that time of year again to see if the state of Maryland has some unclaimed money for you. If you live in Maryland, there's a good chance you got the paper titled "Licensed to return Maryland's unclaimed property" dropped off at your home. It's published annually as required by law and it states that, right now, there is a whopping $58 million in unclaimed funds.
The Comptroller's Office serves as the legal custodian of stocks, bonds, savings accounts, and property that are reported as unclaimed after three years by banks and other financial institutions. According to the deputy director of the comptroller if someone is owed money and they are no longer living, the funds would go straight to their heirs.
To see if you have unclaimed money, you may visit www.marylandtaxes.com or call 1-800-782-7383.