Girdletree crash claims the lives of 3 Chincoteague residents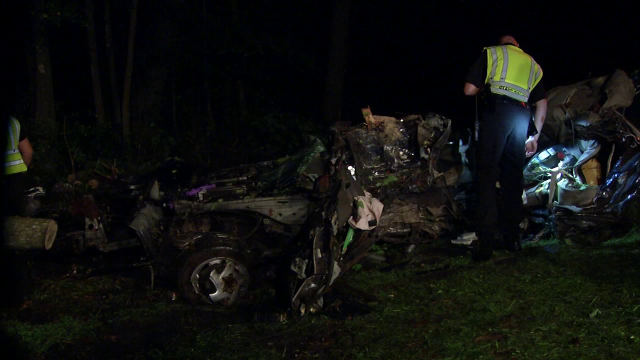 Twisted metal, a burnt vehicle, and mangled trees described the scene of a Monday night crash in Girdletree.
Three adults tragically lost their lives following a single car accident on route twelve.
Sgt. Christopher Davala of the Maryland State Police spoke of the scene upon arrival, saying, "We found one vehicle that was imbedded into a tree on a straightaway right here on route twelve."
Maryland State Troopers along with Worcester County Sheriffs and the Girdletree Fire Department responded to the accident around eight thirty to find a four-door Acura in flames after the vehicle veered off the roadway before crashing into several trees.
With rain and a recently paved roadway conditions were already less than ideal.
"It is a busy road, it is a back road, a lot of deer, wet roads." And "The road has recently been paved in the year or so, so traction here in this area can be a little slick." Said Sgt. Davala.
The driver, 25-year old Nicole Earnest, and her two passengers 22-year old Amanda Phillips and 45-year old Sean Mobley were all Chincoteague residents.
On scene, officials said that it was unknown whether or not speed and-or alcohol played a factor in the crash.