Wico. Co. leaders address heroin epidemic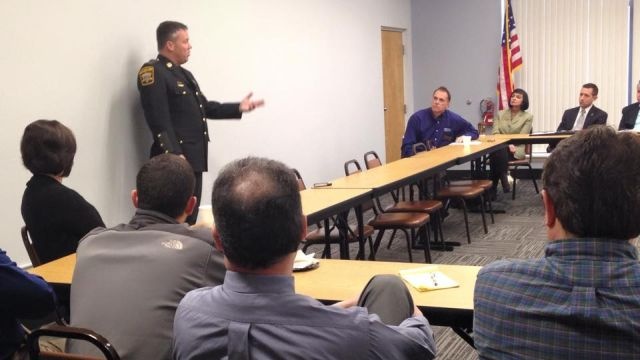 The heroin epidemic in Wicomico County was the heart of a discussion Thursday morning at the Salisbury Chamber Of Commerce.
Numbers from 2013 show heroin deaths in Maryland were up 88% since 2010.
Lieutenant Tim Robinson says there have been about 70 arrests at the Wicomico County Sheriff's Office in 2015 so far.
"This year alone, we're already on pace to double the Heroin arrests we made last year." Says Lieutenant Robinson.
He says arrests are only part of the equation. Lieutenant Robinson says once addicts are arrested, a number of opportunities to get clean are possible. We're told a big hurdle is wanting to overcome the addiction.
"We're not going to be able to arrest away this problem." He says. "Many times it's getting people into a system…a court ordered system…where they can get treatment and they can see the benefits of getting treatment."
Lieutenant Robinson recommends parents of young addicts to contact authorities right away.
He says there are number of symptoms parents can be on the look-out for. Some include:
– Behavioral changes
– Lack of hygiene
– Lack of motivation to do work
– Changes in social interaction
– Evidence of paraphrenalia
– Changes in people he/she hangs around with