Suspect sought in Frederica attempted home invasion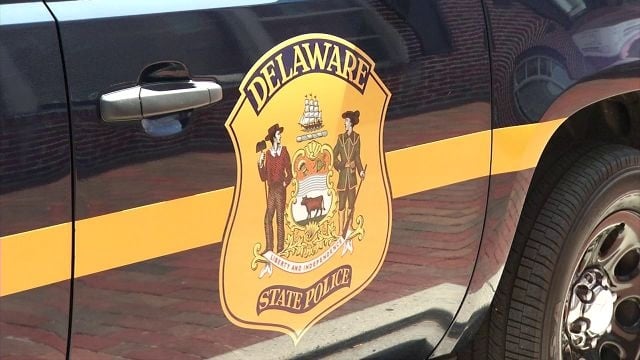 State Police are investigating after a shot was fired during a reported home invasion in Frederica.
Delaware State Police say on Monday night, around 9:05 PM, a 37-year-old man was attempting to unlock the door of his Jury Drive home, when someone approached him from behind, and started rummaging through his pockets. According to the report, the suspect was able to get an undisclosed amount of money from the man, before hitting him in the back of the head with a handgun.
The victim then apparently fell to the ground, at which the robber took the victim's keys, and tried to open the front door, but couldn't find the right key. Police say during the commotion, a 25-year-old and 15-year-old that were inside the home, fled to safety through a back window. The 37-year-old was apparently able to get to his feet, and start running from the home.
Police say it was at this point that the robber then fired a single gunshot towards the victim, but missed, hitting a vehicle that was parked in the driveway. The suspect reportedly then fled the area on foot. The victim was eventually taken to Kent General Hospital by EMS, where he was treated for non-life-threatening injuries to the back of his head, and released.
Police apparently don't have much of a description of the suspect, but are asking anyone with information about the incident to contact Detective W. Miller at 302-741-2807 or Delaware Crime Stoppers at 1-800-TIP-3333. Tips can also be sent through the Crime Stoppers website, or texted to 274637 (CRIMES) using the keyword "DSP."
Police say they believe this victim may have been targeted, and that this wasn't a random act.