State House Representative discusses stolen valor bill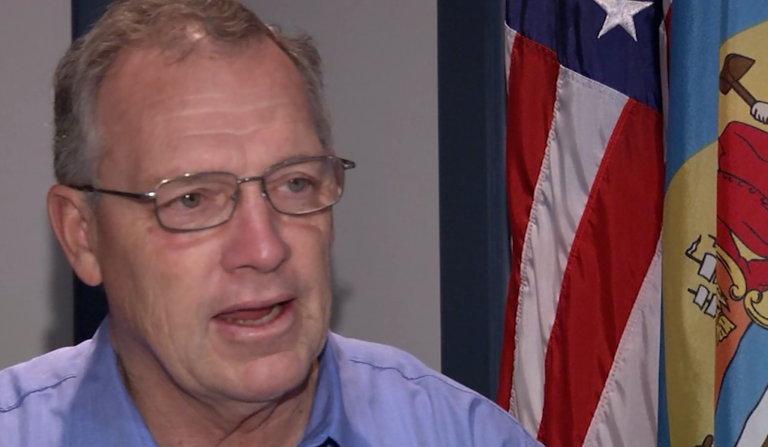 Delaware State House Representative Rich Collins says, "We don't want fake veterans taking benefits that should go to the real veterans."
Representative Collins has introduced House Bill 80. It addresses stolen valor. The bill would expand the "criminal impersonation" law to include people who falsely claim to be past or present members of the military in an effort to gain some type of tangible benefit.
Representative Collins goes on, "This is a nationwide problem with people pretending to be military who are not, for the sole specific purpose of getting money."
Currently, there is a national statute addressing stolen valor, but Collins says it's essentially flawed. The law, amended in 2013, makes stolen valor a crime according to federal criminal code. However, it doesn't address the punishment for actually accepting benefits. Examples of benefits include discounts for air travel and sponsorships. Representative Collins says that is the punishable offense.
Representative Collins goes on, "It's specifically about getting an unfair benefit you don't deserve, not about wearing the uniform itself."
House Bill 80 would make committing an act of stolen valor a misdemeanor offense with a minimum fine of $1,000.
Jim Gallagher, the American Legion Department of Delaware's Vice Commander says, "It should be a felony because you can't really put the price on it."
Vice Commander Gallagher says it's beyond offensive when folks in the service hear of impersonators.
He continues, "Those medals and honors and awards are cherished by the family. It has meaning."
Vice Commander Gallagher says if anyone impersonated a physician or a law enforcement officer they would do time.
He says impersonators have gone as far to claim medical benefits from the V.A. and more should be done. However, he does think this bill is a step in the right direction.
He replies, "It's just a shame that in this day in age you have to legislate the protection of the people that protect us."
Representative Collins tells 47 ABC his bill has bipartisan support. The next step is a review by the state house veterans committee. He says House representatives will go back to session next week, and he's hopeful this bill will pass.