Reports of a suspicious package in Easton, turns out to be a prank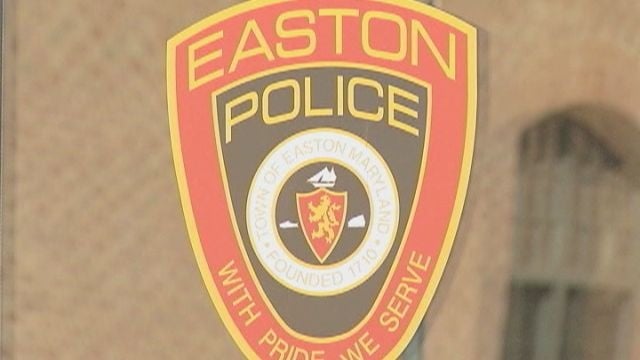 What was apparently supposed to be a harmless prank in Easton, resulted in a large police presence at a local business on Tuesday morning.
Easton Police say around 7:45 AM, Officers responded to the parking lot of R.E. Michel Company, on Dover Road, where there was apparently a suspicious package between two of their air conditioning units. Once on scene, Officers say they found what looked like a tool bag, completely covered in tin foil, with the words "have fun" written across it.
Police say they then evacuated the building, and blocked off access from the road. The Maryland State Fire Marshal's Office and a Dorchester Co. Sheriff's K9 team, who specializes in explosives, all responded to assist Easton PD. The K9 apparently alerted to for the potential presence of materials commonly used for explosive devises. The Fire Marshal's Explosives Unit then examined the package, and deemed it safe.
Closer inspection of the bag reportedly revealed that there were in fact tools inside, all also individually wrapped in tin foil.
Investigators were eventually able to find the person responsible for leaving the bag, to get the story. The person, who is a subcontractor and not an R.E. Michel employee, told Police that the tools were wrapped up as a prank against another subcontractor, who was supposed to pick up the bag from that location in the morning. However, the other subcontractor never arrived.
The business was re-opened at 10:00 AM. Police say they have closed the investigation, and will not be taking any further action.