Local Boy Scouts host vigil for Todd family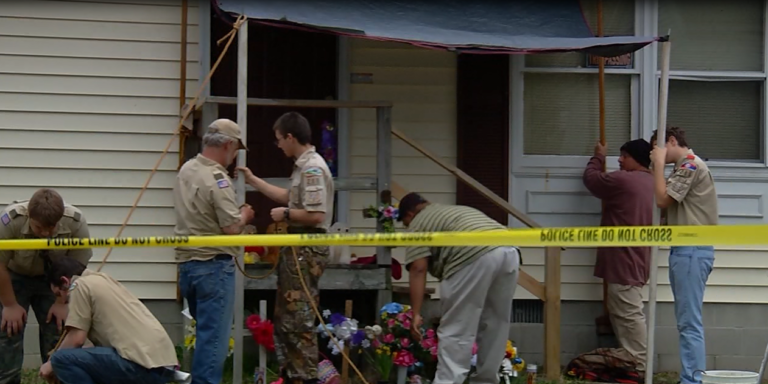 A community is finding consolation in each other. They held a vigil Tuesday night for a local family found dead Monday in their Princess Anne home.
The grieving family and friends of Rodney Todd and his seven children are at the center of this support.
The vigil was organized by Princess Anne Boy Scout troop 288. They built eight crosses out of wood and laid them on the side of the Todd family home.
Community members lit candles, and brought stuffed animals and flowers to sit on the front steps of the house.
47 ABC spoke with a teacher from Greenwood Elementary who tells us she knew the Todd children very well from school. She explains to us that this news has been extremely difficult for her and her students to process.  
Cameren Taylor, a teacher at Greenwood Elementary School says, "The whole county suffers. I'm just asking that everybody to come together and do something for the betterment of just society as a whole; to not let this ever happen, not just in this county, but just anywhere.