Know your rights training class at SU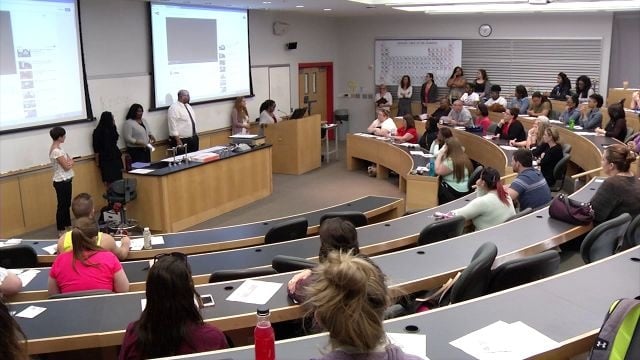 Amid protests and efforts on the part of both community and police, it's important to know your legal rights. On Wednesday at Salisbury University, the ACLU teamed up with the NAACP to host a know your rights training course.
About 100 people attended, mostly students, to learn what to do when encountering law enforcement and also how to protect your first amendment right to free speech. According to the ACLU, if and when you are arrested, regardless of your immigration or citizenship status, you do have constitutional rights. You have the right to refuse consent of a search of either you or your home and you are entitled to a lawyer.
Aaron Degraffenreift, board member of the ACLU, believes that knowing your rights is especially important now.
Degraffenreift tells 47 ABC, "People should generally know to use the information rather than thinking that they know one thing and it being a different way. In a way that they understand how to get what they want in a situation which is going to be different for everybody."
3 classes were held on Wednesday including the one at Salisbury University, one at the Seaton Center and the other at Halo.