Former murder suspect faces perjury charges in Delaware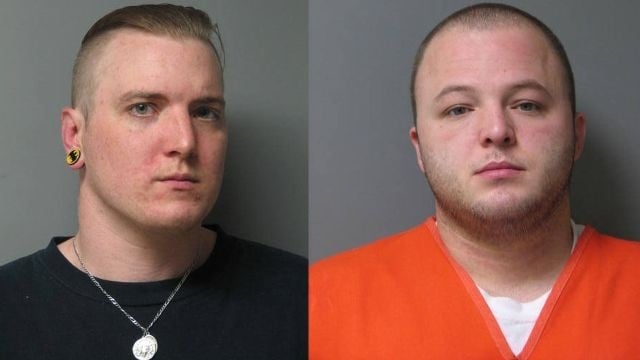 A former murder suspect is now back behind bars after he and another man were arrested for giving false testimony during a murder trial.
According to Delaware state Police, Gerard Schweiger and Phillip Wright lied during their testimony in the trial for the 2013 murder of Tony Mozick in Leipsic. In August of last year, Schweiger was found *not guilty* of 1st degree murder in that case. After he was released from prison in September, police say he admitted to killing Mozick during a recorded phone call between him and an unidentified person. Schweiger also reportedly admitted to giving false information during his testimony as well as bribing Wright to lie to establish an alibi.
He reportedly met with Wright while the two were behind bars last year. Police say he told wright to say they had met at a bus stop in Dover on the night of the murder in 2013, when they really did not.
In exchange, Wright was reportedly offered to be given food from the commissary within the prison.
Schweiger and Wright are both facing a slew of new charges including perjury and conspiracy. However, the Department of Justice tells 47 ABC, that regardless of what comes of these charges, Gerard Schweiger will not be tried again for first-degree murder of Tony Mozick.
The DOJ cites the double jeopardy clause of the US constitution, which states that once acquitted a defendant may not be retried for the same offense.