Former Eastern Shore Association of Municipalities treasurer accused of stealing funds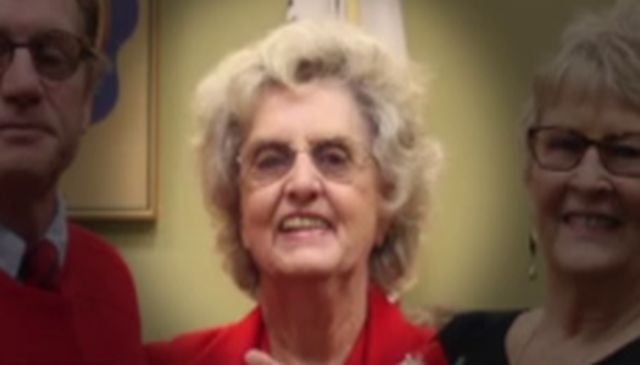 Mabel Mumford-Pautz, 82, faces criminal charges for allegedly stealing between $10,000 and $100,000 from the Eastern Shore Association of Municipalities.
The organization is a chapter of a state organization that helps educate newly-elected and appointed officials and provides opportunities for towns and cities to come together a couple of times a year.
While she was treasurer of ESAM, Mumford-Pautz was also a Chestertown councilwoman, holding that office for thirty-two years.
"It's really awful for us as it would be for any organization," says Peter Lesher, president of ESAM.
"The charges are out there and we'll have to let the legal system adjudicate those and see where that goes," says Laura Mitchell, treasurer of ESAM.
When Mumford-Pautz was on the committee from 2008 to 2013, she was treasurer as well as secretary. Mitchell says they have since made the two positions separate. ESAM's finances primarily consist of annual member fees collected from participating municipalities and revenue collected for tickets sold to their four yearly dinner meetings, according to Lesher.
When Mumford-Pautz left her city council seat in 2013, she had to vacate her positions with the association as well. It was the next year, in 2014, that an audit exposed errors.
According to the ESAM's bylaws, those audits are supposed to be done annually, organized by the treasurer and recorded by the secretary.
"They are very separate duties," says Mitchell. "We're doing everything we can to make sure that we have separation of duties as well as following along with our bylaws and doing audits."
One accusation of theft made against Mumford-Pautz is on public record.
During the minutes of her last city council meeting in 2013, it was recorded that she wanted to re-establish the ESAM scholarship for students and anyone who wanted to donate could send her checks. While it was unclear if any money was collected for this, current ESAM members say the scholarship program has not been active for the past four years.
The way the state is handling Mumford-Pautz' case is also raising questions.
According to court records, her charges were filed in Kent County Circuit Court where her son is the current clerk. 47 ABC reached out to courthouse staff about the charging documents, and they say her file is not in their office. The Maryland State Prosecutor, who filed the charges against Mumford-Pautz, would not comment to 47 ABC or explain where the file is. That prosecutor was appointed while Doug Gansler was the Attorney General, who is now representing Mumford-Pautz as her defense attorney.
Current ESAM members also could not comment on the case. However, they say they are making the necessary changes to prevent future issues and make sure the group still exists.
"We're doing everything we can moving forward to make sure everything is in line and everyone knows where we stand," says Mitchell. "It's invaluable and I think we're all just looking forward to continuing that and continuing to improve that."
47 ABC reached out to Gansler's office more than once, but we are still waiting to hear back.