Salisbury Univ. fraternity suspended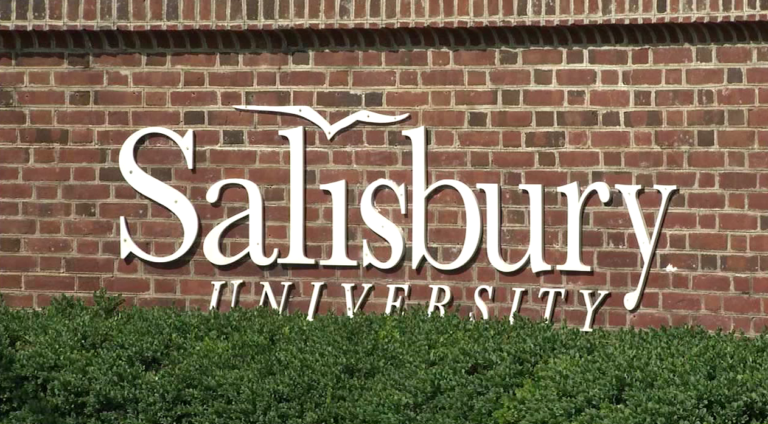 Some students at Salisbury University say they were shocked Monday when they were alerted that Phi Beta Sigma Fraternity at SU will be suspended for the next two years.
"I was pretty shocked." Says Sean Carter. "I didn't think that would ever happen here, but I guess it can happen anywhere."
The Theta Kappa chapter of Phi Beta Sigma has been suspended on hazing allegations.  The organization is accused of performing physical acts on their new members as part of initiation. Valerie Randall-Lee, the Dean of Students at SU, says the alleged hazing specifically included "paddling" along with forced exercise like jumping jacks and sit-ups.
Randall-Lee says it started with a complaint in October. She says a male student came forward but officials say they were unable to verify any wrongdoing, until  another complaint the following month.
To the respect the privacy of the student, school officials did not disclose whether the student was an initiated brother of Phi Beta Sigma or a victim.
"We did a pretty detailed investigation on that one, and as a result of that, came forward with university charges through the university's code of conduct." Says Randall-Lee.
SU's code of conduct includes a specific section on hazing. It states that any form of it, whether it's physical or verbal for the purpose of initiation or continued membership, violates the university's code of conduct.
"It can be from a concerned witness. It can be from a person who has been a victim of it." Explains Randall-Lee. "When that comes forward, we're going to investigate it. Our safety of our campus is our number one."
The fraternity has now been suspended through spring 2017.
Since the alleged hazing happened off campus, it's up to Salisbury Police to investigate possible criminal charges. Regardless of the outcome, Randall-Lee says there's no chance of that suspension being lifted early.
Cortney Carter, a sophomore at the university, says she has friends in the fraternity and is upset with the decision.
"That's a very long time and I actually love that fraternity, so I'm very upset but I hope when they come back, they come back strong as ever." Says Carter.
Salisbury Police declined to speak on-camera about this investigation.
47 ABC also attempted to reach out this to fraternity's national headquarters on Monday; however, they were not immediately available for a comment.
This is not the first time fraternities at Salisbury University have been at the center of some controversy. Sigma Alpha Epsilon is up for review this summer after being suspended for complaints of hazing in recent years. If approved to return, they still will be on probation this fall through spring 2017.
Tau Kappa Epilson is currently suspended through this summer.
For the university's statement on unrecognized organizations, click here.