Route 50 intersection poses dangerous threats to drivers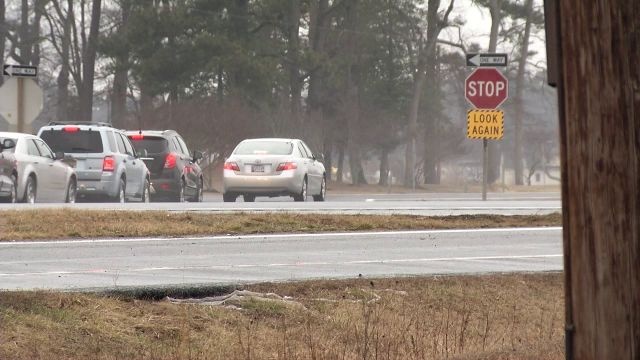 The intersection of Route 50 and Sixty Foot Road already has warning signs, a flashing light, and rumble strips. All because over the past few years, it has earned a dangerous even deadly reputation.
According to statistics over the past four years there have been a total of twenty-two car accidents and all but two of those accidents have been because of the angle of the turn.
47 ABC spoke with Board of Director Tad Farlow of the Pittsville Fire Department, who tells us, "I've interviewed enough patients in the back of the ambulance and asked them what was wrong and every one of them says I never saw that vehicle coming. Every one."
Transportation officials, State Police, and local leaders have discussed options to fix it. According Farlow, the issue with the roadway stems from it's original construction. When the Route 50 was put in, engineers did not change the original layout of the highway. Instead, crews just added traffic cones to increase the angle of the turn. But now, solutions have been tossed around like adding a traffic light.
Laurel resident Joey Boyce tells 47 ABC, "I mean I'm here every day for gas so I've seen quite a few accidents here, its pretty bad. I think a stop light would be the only thing that would even help the intersection whatsoever."
However Farlow doesn't believe even that will work,
Farlow tells 47 ABC, "Truthfully I agree with state highway administration that it would increase the number of motor vehicle crashes if they installed a traffic light."
47 ABC also spoke with State highway administrator spokesman Gee Williams who tells us they're considering possible headlight requirements for Route 50.
Williams also tells us, "The purpose of requiring the headlights at all hours is to make the cars more visible to the traffic that's trying to cross Route 50 all along that stretch of highway including Sixty Foot Road."
But there is no word on if, and when, the headlight requirement study will happen.