Reported helicopter crash in Dorchester Co.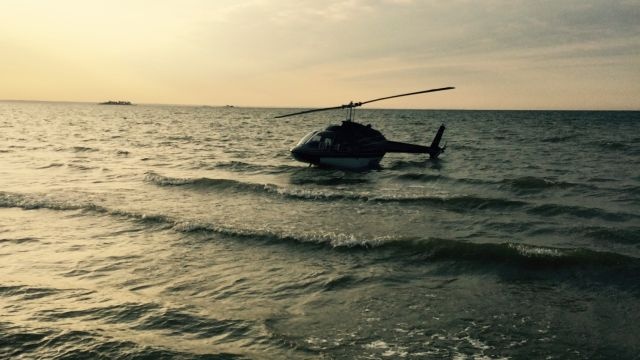 Coast Guard officials have confirmed a reported helicopter crash into the water off of Taylor's Island, Md. 47 ABC spoke with an individual from the Baltimore office of the Coast Guard, who said they received notification around 5:37 PM Tuesday from Patuxent River Naval Station that a civilian helicopter reportedly crash landed in the water.
Maryland State Police say Vincent T. Giglio, 45, of New Jersey, and his passenger, Ronald F. Lopes, 61, of New York. Neither reported any injuries. State police say both the pilot and passenger had exited the aircraft without assistance and walked to shore before troopers responded. Emergency responders say the helicopter was "intact." They are now reportedly attempting to recover the aircraft.
The Coast Guard official told 47 ABC that the Coast Guard was going to send help out, but the aircraft had already landed in the water about 20 feet off the shoreline, in about two feet of water.
Information released from the Maryland State Police indicates the pilot may have experienced some type of mechanical problem with the helicopter. He reportedly radioed a distress call, then made a hard landing as close to shore as possible.