Local clergy fight for West Salisbury Elementary School funding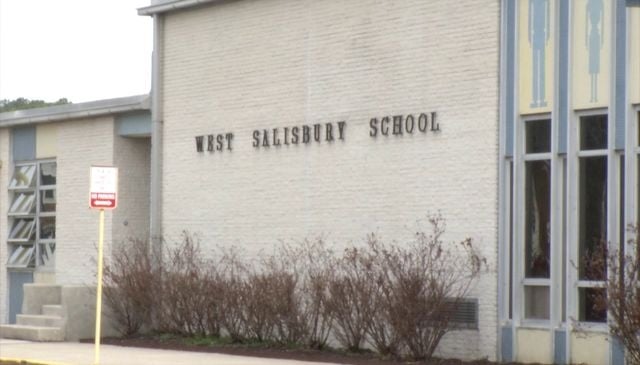 As it stands, West Salisbury Elementary School is left out of Wicomico County's Capital Improvement Plan.
For that reason, the Watchmen with One Voice, made up of clergy members in the Greater Salisbury area, toured the facilities on Monday to get some answers.
"We want to know why it has been overlooked," says Pastor Louis Watson, leader of the alliance. "They have made arrangements for other schools I think they can do the same for this school.
County Executive Bob Culver says he is trying to make arrangements. Renovations to the school would cost about $2 million, but Culver nixed it from the Capital Improvement Plan in December of 2014 to keep debt down. Instead, he asked Wicomico County Council for $2.1 million to be set aside from the general fund. While council agreed, it does not mean construction will start anytime soon.
Members are also concerned that the renovations would simply band-aid a school that needs an entirely new building.
"It's not efficiently heated and then in the summertime it's hot, they have to try to learn in those conditions as well as the teachers teach in those conditions," says Pastor Watson. "It's just not fair and it's just not efficient."
Principal of West Salisbury Elementary, Melva Wright, says the school does maximize what they have but it is not easy.
Throughout the tour, Wright pointed to overcrowded classrooms, the "café-gymna-torium," which jam packs physical education, lunch, and performing arts all in one place, and the school's media center into a portable building.
Even using basic technology, she says, can get tough.
"Even something as simple as moving a copier from one room to the next," she says. "We have to look at whether or not there is enough connectivity. Because it's an older school, there are bigger challenges."
Wright says she knows the money is tight. However, she, along with the Watchmen with One Voice, are hoping for a solution before the education suffers.
"If we're not providing that level of technology and those experiences to our kids, these students are not going to be able to compete."
The Watchmen with One Voice is holding a town hall meeting at the St. James AME Zion Church at 6:30 PM on Monday to address the concerns from the tour. Their hope is to generate enough public concern to change the outcome of Tuesday's council meeting.