Fight for disabilities funding continue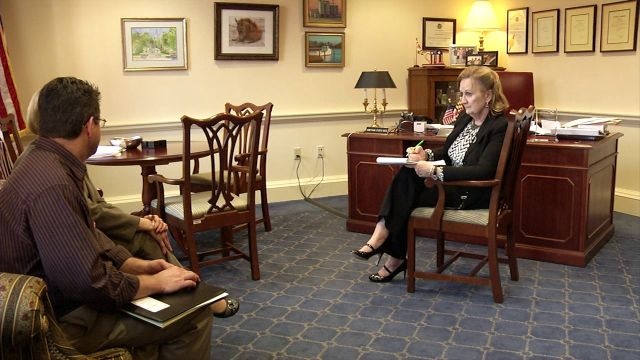 The fight for funding for Marylanders with intellectual and developmental disabilities continued Monday in Annapolis. This time, concerned citizens brought their concerns directly to the office of local legislators.
Mike Dyer is CEO of the United Needs And Abilities, which serves nine counties on the Eastern Shore. He, along with two other supporters, headed to Annapolis on Monday.
"We just want to remind them of the promise that was made and have them stick to it." Says Dyer.
A 3.5% annual increase in funding for intellectual and developmental was set to start in 2016, in order to complement the increased wages in Maryland. The annual increase would be cut in half under Governor Larry Hogan's budget proposal. An official from Governor Hogan's office explained this means employees could expect a 1.75% increase instead.
Dyer says he believes the proposed increase is not realistic.
"Over 70% of our budget is tied into paying people to care for people and if those costs are going up and we're funded at the same amount, it doesn't work. It's simple economics." Explains Dyer.
When a scheduled meeting with Senator Jim Mathias did not happen as planned, the group brought their concerns to District 38-C Delegate Mary Beth Carozza.
Delegate Carozza has just been appointed to the House Appropriations Committee, specifically the Health sub-committee. It oversees the Department Of Developmental Disabilities. According to Carozza, tthe advocates' request to restore funding is reasonable but when in terms of the budget, it boils down to priorities.
"So, if you can come in and show that you have effectively used tax payer dollars in the past and it's going towards this purpose. And if your request is a reasonable one and you're able to show the results and the outcome…that puts you in a strong position." Says Carozza.
If funding is not restored, officials from United Needs And Abilities such as Debbie Palmer say they worry their staff members will be forced to find other jobs. This will leave those they care for without vital services.
"It's not 'overdramatize-ing' they just wouldn't survive. They couldn't survive." Says Palmer.
United Needs And Abilities currently employs about 150 employees.