Consumer spending drops in beginning of first quarter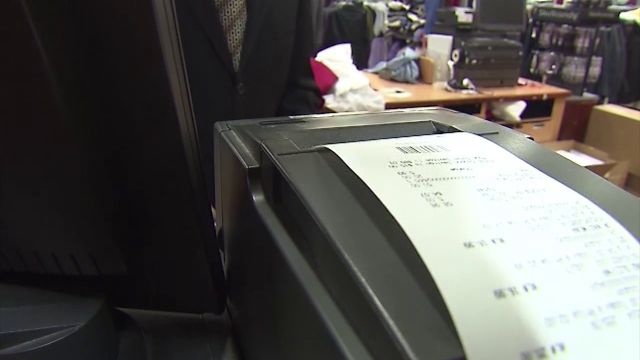 The latest report from the Commerce Department finds consumer spending dipping 0.2% during the first quarter, particularly in January.
Salisbury University finance professor Dr. Tylor Claggett explains, this can happen despite fallen gas prices.
"What's apparently happened is people aren't spending all of the leftovers on other products, in fact they may be saving a little bit." Explains Dr. Claggett.
People may have extra cash because of the fallen prices, but they apparently did not spend as much of it in years' past. According to Dr. Claggett, savings rates rose 0.5% during the same period. He says the tendency to hang on to savings is something often seen after a financial crisis, like the recession from 2007 to 2009.
"They certainly saw their home values decrease traumatically, in many cases becoming "underwater", an expression that the house is worth less than the mortgage, and it really does impact people's psychology and it takes that type catastrophic event to impact behaviors." Says Dr. Claggett.
This may give people less reasons to make daily purchases  on goods such as coffee.
James Lees, co-owner of Main Roots Coffee in Salisbury, says it's not just this past January that has been tough for business.
"It's usually, year to year, one of the harder months." Explains Lees. "People don't have the money quite to spend unless they have gift cards they're coming in, which people have already bought in December, so we've already seen that money come in."
Market Street Inn in Salisbury, on the other hand, apparently saw a rise in sales during January. Manager Nathan Hanley explains January can be tough on the food and beverage industry, but he says they found business to be steady this year.
"We were at least consistent through the first four weeks of January, to the point where we brought in actually more than we thought we would be. " Says Hanley. "So it was nice to transition in February."
For consumers, having more cash comes down to much more than just saving at the gas station. One example includes making more money, overall. According to the Commerce Department, income levels in the U.S. reportedly increased 0.3% in January.
Moving forward, a continuation on that trend may prove positive for the economy and consumers.
"My feeling is if we have a pretty good string of months with increases in wages and other forms of income, then the consumption will bounce back up too, because America is a very consumer-oriented society." Says Dr. Claggett.
Many analysts reportedly expect job gains to bolster consumer spending and lift the economy at, what they predict, will be the fastest pace in a decade.
As of Monday, the Nasdaq closed above 5,000 points for the first time since 2000. The Dow Jones closed at over 18,000.