Somerset Co. Public Schools address over-crowding issues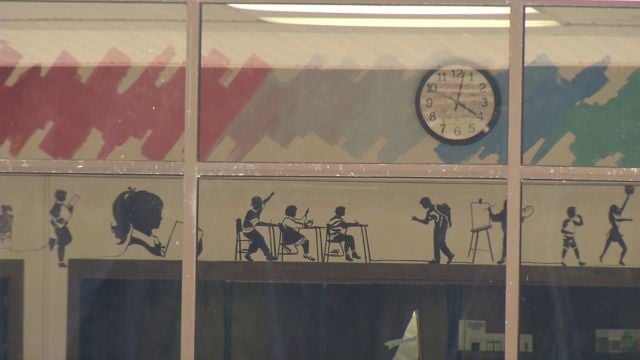 Talks of how to address over-crowding at two Somerset County schools are facing backlash from some parents in the community.
School officials have laid out two ideas that could potentially balance enrollment in Princess Anne Elementary School and Greenwood Elementary School.
One idea involves grade configuration. Greenwood currently hosts students from kindergarten through fifth, while Princess Anne also covers pre-kindergarten. The new plan would make Princess Anne Elementary for pre-k to first grade, and then — Greenwood for second through fifth grade.
Tara Evanusa is the mother of two students at Greenwood and President of the school's PTO program. Evanusa tells 47 ABC, she believes says this idea can be inconvenient for parents. She also says she's not convinced it will solve anything.
"I agree that it certainly needs to be looked at, but the way they're suggesting to fix it, is not addressing the issue." Explains Evanusa."Every year, it's going to be back and forth because it's going to fluctuate. Some classes are bigger than others and when the current kindergarten class comes back to Greenwood, it will put them at over-capacity."
The other idea is to potentially bring pre-kindergarten back to Greenwood Elementary, according to Evanusa. When a decision was made to eliminate it for this school year, Princess Anne's numbers jumped over capacity. If students return to Greenwood, Evanusa says she was told they would likely need mobile teaching units.
"I feel as if the board is leaning towards Plan A…in my own opinion…because of financial purposes. It's going to cost them money to get those trailers to come to our schools." She says.
47 ABC brought Evanusa's concerns to county officials, who says these are merely ideas with nothing set in stone. According to Leo Lawson, supervisor of Public Relations at Somerset County Public Schools, neither plan has preference at this point but conversations are necessary in order to move forward with the project.
"I understand trepidation that people have, especially you talk about changing schools." Says Lawson. "Expressing concern like that is an extremely important part of the process."
Lawson also says he predicts an official recommendation will be made by the end of the school year.
The meeting to discuss the plan is set for Thursday, February 12 at Greenwood Elementary, 6 p.m.