Salisbury fire raises concerns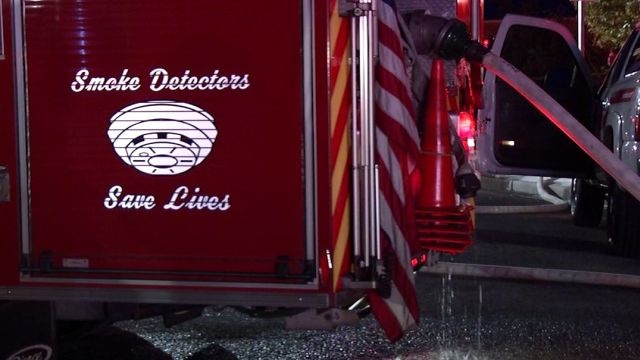 Salisbury firefighters responded to a fire on the 200 block of Tilghman Street Wednesday, raising concerns about smoke alarm and space heater safety. 
Assistant Chief Bryan Records says the fire marshals determined the blaze started at about 5:51 PM Wednesday, from a space heater that was close to combustible items, in this case it was clothes in a closet. Records says the home was overcrowded, and firefighters were not aware of any active smoke alarms at the time of the blaze.
A woman who was asleep in the room where the blaze started said she woke up, and alerted the other occupants of the house. Assistant Chief Records says there were 10 people living in the home, which is being rented, and nine were home at the time. Apparently three adults and seven children were living out of three bedrooms.
Records says Neighborhood Services has condemned the home, and each resident has been set up in a local hotel courtesy of the Red Cross.
Records says the damage to the home is estimated at about $75,000.00. Neighborhood Services will evaluate what happened with the smoke alarms, as well as the overcrowding issue, and will hand over a report to the owner of the home. The owner could reportedly face charges for overcrowding and smoke alarm violations.
Assistant Chief Records urges residents to be careful with space heaters and smoke detectors. He says anyone with a smoke alarm issue may call the Salisbury Fire Department at 410-548-3122. He says firefighters will work with the public, and even replace batteries if needed.