Route 50 Bridge Repairs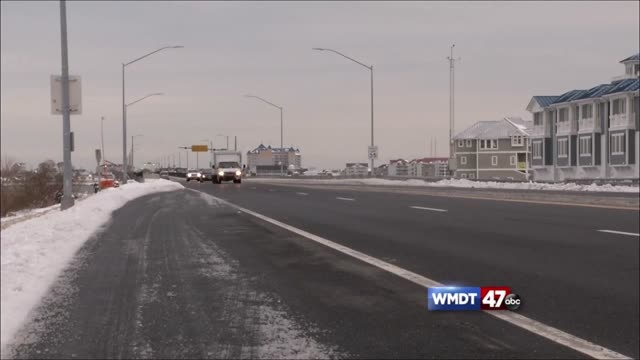 Plans to repair the Route 50 Bridge into Ocean City come as welcome news to just about everyone from visiting tourists to local businesses. Crews are expected to start fixing the bridge's mechanical systems next Wednesday closing a single right lane between 6 AM and 6 PM.
With spring and summer on the horizon it's imperative that crews get the bridge fixed before the busy season. At All Tackle Dot Com, a fishing and hunting supply store nearby, the bridge malfunctions didn't stop business but was certainly annoying.
Manager of All Tackle Dot Com Stephan Yuhas tells 47 ABC, "I wouldn't it was a decrease in business it was more of just a hassel for everybody. Being during the biggest tournament that we have down here it was a little bit of a hassel but other than that it was not a big deal. When the traffic was backed up it was we had more people just kinda milling around not really just because there was nothing else to do couldn't get across the bridge to where they were going."
The state highway administration will not work March 13th through March 16th when crowds may pour into Ocean City for St. Patrick's Day weekend. The project is expected to be completed by the end of March, weather permitting.