Local tow truck operator encourages drivers to move over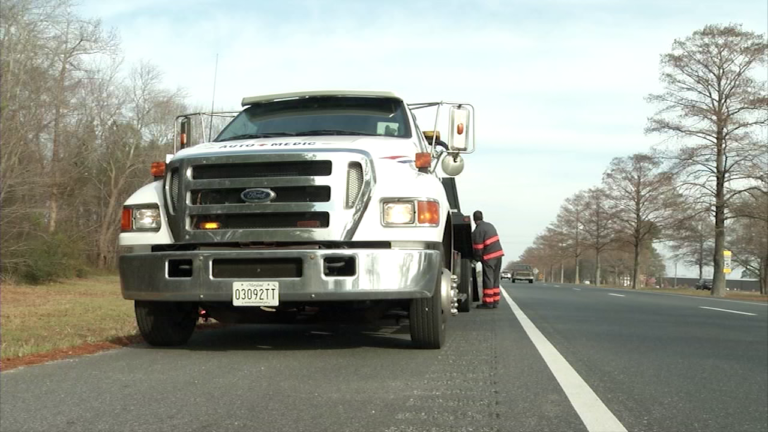 The February 11th death of a Massachusetts tow truck operator, where a car hit him as he was servicing a vehicle on the side of the road, has triggered sympathy and instruction from a fellow tow operator.
Steve Wallace tells 47 ABC, that even though there are move over laws in Maryland, it's not making enough of a difference.
Wallace, who owns Auto Medic Towing in Fruitland, expressed his sorrows as well as suggestions regarding this incident.
He weighed in on how drivers should approach an accident scene on the side of the road, saying "It happens too much, it happens way too often." and "that's all we ask, is just to slow down, move over, take a few seconds out of your day. Don't rubberneck, just drive slowly past the scene and go on about your day."
Wallace also stresses that slowing down due to winter weather is another reason for drivers to use more caution on the road.
Maryland's move-over law just recently expanded last October to include tow-truck operators.
Violators face fines and points on their licenses.