Four arrested on solicitation charges in Millsboro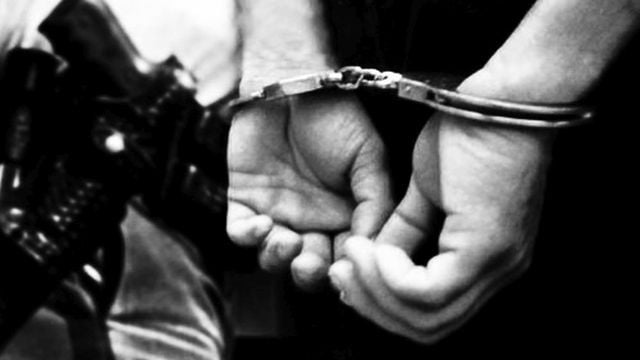 Police in Millsboro say they have made several arrests, after being contacted about aggressive sales people in the area.
On February 5th, Officers with the Millsboro Police Department responded to complaints about forceful solicitors working the neighborhood near Route 113 and Route 24, with callers feeling they were very "pushy" and aggressive.
Officers say they found two people, 20-year-old Jacob Marvel, of Wilmington, and 24-year-old Joseph Mierzwa, of New Castle, on foot nearby, who were apparently working for Commerce Energy and had identification, but didn't have the proper license to go door to door in town. Police say while on scene, dispatch received another call about an aggressive sales person in another development.
At that time, a supervisor for Commerce Energy, 21-year-old Jerrex Gonzalez-Rivera, of Newark, met the Officers, and said 26-year-old Eric Meadows, of Newark was in the other neighborhood, but that he had no way of contacting him. Meadows was also apparently not properly licensed, and that he had an active capias. Eventually Gonzalez-Rivera told Police that he received a text from Meadows saying that he had gotten a ride from someone, and was almost back in Newark. All of the suspects were released, pending future court appearances.
The Officer then apparently followed them to Wawa, where he watched Gonzalez-Rivera walk into a nearby business, and come back to Wawa with Meadows. Police say they then moved to arrest the two, and found that Gonzalez-Rivera had texted Meadows saying that the Police were looking for him, and to meet at the gas station.
Marvel and Mierzwa were charged with soliciting without a permit. Meadows was charged with soliciting without a permit, possession of marijuana, and local fugitive. Gonzalez-Rivera was charged with hindering prosecution and resisting arrest. All were released with upcoming court dates.