Fire crews battle fire and ice during winter fire calls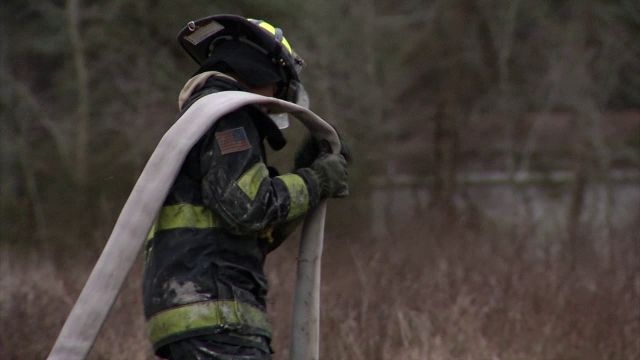 For firefighters, winter is a season of fire and ice which can host a number of challenges when battling flames.
"Gear gets wet, gear gets cold…there's a risk of hypothermia with our fire-fighters," Says Jenny Cottman of the Princess Anne Volunteer Fire Department.
According to Princess Anne Fire officials, the winter fire season can start as early as October or November. Regardless, everyday is unpredictable on the job. Shortly after battling flames for a house fire in Princess Anne on Monday, volunteers from Fruitland Fire Volunteer Company were called to a flooding in Fruitland. 
Add freezing temperatures to the equation, emergencies can cause a world of challenges including slick roads. Motorists understand how tough icy conditions can be to drive though, but fire officials are also on the roads in an emergency vehicle and they are in a hurry.
Another challenge for firefighters are hoses. The very piece of equipment essential for putting out flames can turn against them in cold weather, according to Fruitland Fire Chief Robin Townsend.
"The run off and the spray, of course, covers all of the firemen at the event which makes them freeze. They got to deal with ice, frozen hands, frozen nozzles, frozen regulators and their breathing apparatus. So anything they touch makes ice." Explains Townsend.
Cold weather affects the firefighters physically, too. Chief Townsend goes on to explain that crew members may be cold but because they're using a lot of energy, dehydration is a possibility. Much like the challenges they face with extreme heat during the summer months, they deal with it by taking more breaks during calls which can sometimes prolong the extinguishing process.
"It's just another obstacle which we endure. We don't like it, but we manage to deal with it." Says Townsend.
Chief Townsend says there cooking fires are among the leading causes of home fires. During the winter months specifically, he recommends to not using flames to unfreeze frozen pipes. He also recommends making sure to have furnaces checked, chimneys cleaned, and anything that produces heat to be maintained.