Culver proposes reconsideration of James M. Bennett Project's Phase 3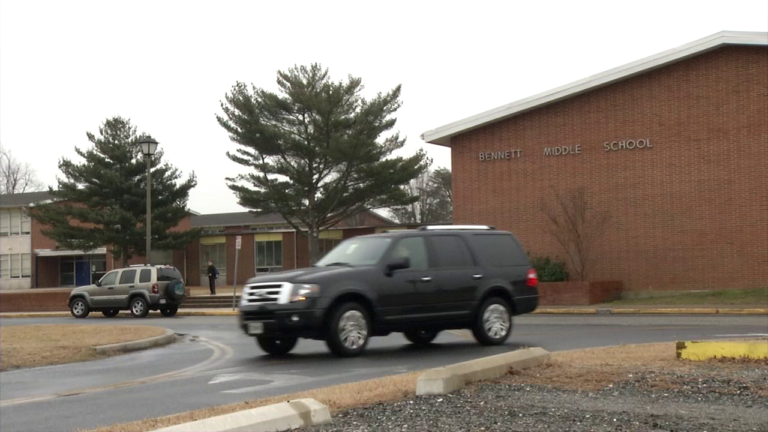 It's a plan years in the making, but now some changes could be coming to the proposed demolition of the old Bennett Middle School.
As it stands right now, the old Bennett Middle School will be demolished, and athletic fields would be built on the land.
It's part of phase three of the project for a new Bennett Middle, and new fields for James M. Bennett High School.
Wicomico County Executive Bob Culver wants to stop the wrecking ball and use the old Bennett Middle.
Primarily for county government office space.
An idea which some believe, would jeopardize the construction of the new athletic fields for the High school.
"We really do need those facilities, frankly put. We've got a brand new school, we have some brand new baseball and softball fields and things to be proud of. It seems unfair to be participating on a field that looks like it's been around since the sixties." Said Dustin Mills, an assistant basketball coach at Bennett High School.
According to Wicomico County Board of Education, approval, funding, and contracting of new football and practice fields as well as a small building was secured when plan was originally approved.
This served was a sign of hope for those who have had to deal with sub par athletic fields.
Mills said, "thats not something these young men and women want to be playing on. We want something they can be proud of that people will respect. And to think that if we eliminate phase three, we're really going to struggle with that."
However, Culver says phase three won't be eliminated.
Instead it will be reconsidered.
He says there would be enough space for new fields and the old building to co-exist.
Even though that might be opponents aren't convinced.
On the James M. Bennett High School Website, a page has been set up to gain support for Phase 3 to go on as planned.
Whether plans change or not athletic fields will be built, the questions now are will they be on the former Bennett Middle school grounds, or next to them.
Culver also tells 47 ABC that a vote will take place in early March to determine whether his new plan will go through.