Busch's legal team file motion to re-open PFA hearings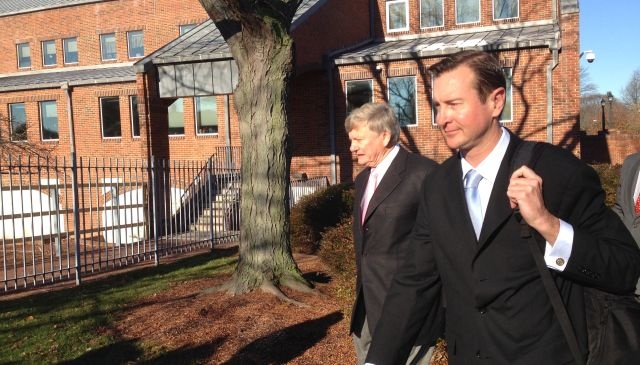 NASCAR driver Kurt Busch's legal team reportedly filed a motion in Kent County Family Court to reopen the hearings on the court ruling imposed against Mr. Busch on Monday.
A family court commissioner ruled Busch to stay away from his ex-girlfriend Patricia Driscoll.
According to Rusty Hardin, Busch's attorney, independent witnesses, who are close personal acquaintances of Driscoll's, have come forward and provided information that contradict her version of events after the split, before the alleged assault and immediately following the incident.  
Hardin says the witnesses also confirm Busch's testimony that Driscoll presented herself to close friends and acquaintances as a covert agent involved in deadly conduct on behalf of the government. He claims that one witness was threatened not to talk and another finds Driscoll's story completely incredulous based on his knowledge of the parties involved.
Hardin also claims Driscoll's intention is to ruin Busch's career, as he is scheduled to drive in the most important NASCAR race of the year.
Hardin says they are also asking the Attorney General's Office to open an investigation of Ms. Driscoll to determine whether or not she has violated the Delaware criminal code offense of Tampering with a Witness through her repeated attempts to harass and intimidate witnesses who she fears will come forward with evidence that will totally undermine her credibility.
Driscoll's attorney, Caroyln McNiece said on Wednesday that she plans to submit Monday's ruling to the Attorney General's Office, and she is confident that will give the Attorney General's Office enough evidence to prosecute.