"Waze" phone app sparks concerns about police presence reporting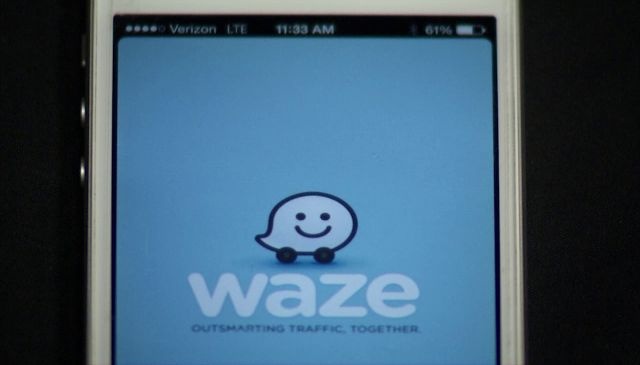 47 ABC – The "Waze" phone application currently has 50 million users in 200 countries, but it's now at the center of a law enforcement campaign because of the police-reporting feature.
"It could be a detriment to what they're trying to do, so I understand that many law enforcement officers will not like something like this," says Lieutenant Tim Robinson with the Wicomico County Sheriff's Office.
The app allows users to mark anything from road hazards to the presence of police on the roadway. With police, they can mark it as "visible" or "hidden" for other drivers, but users will not immediately know what police are doing there. For instance, police could be setting up a speed trap, or could simply be taking a lunch break.
"I've had some speeding tickets in the past and I need to avoid getting those, so knowing where the cops are sometimes really helps," says Whitney Kolakowski, a student at Salisbury University.
However, the real concern, is not cheating the system. The app was reportedly discussed at a National Sheriff's Association winter conference, pointing to the Instagram account of 28-year-old Ismaaiyl Brinsley, accused of shooting two NYPD officers in December.
He reportedly posted a screenshot from Waze, along with messages that were threatening police.
"Especially with all of the violence going on against police now, people could use it and find where they are and cause more violence," says Ryan Ambrose, a senior studying at Salisbury University.
In a statement to 47 ABC, Julie Mossler, Head of Global Communications at Waze, says think very deeply about safety and security.
"These relationships keep citizens safe, promote faster emergency response and help alleviate traffic congestion. Police partners support Waze and its features, including reports of police presence, because most users tend to drive more carefully when they believe law enforcement is nearby," she says.
On Delmarva, the Wicomico County Sheriff's Office argues that the act of alerting other drivers about a police presence is not new. In addition, the app could have benefits, especially when it comes to traffic enforcement.
"If it gets people to slow down then it's a plus, because that really is the goal of traffic safety and traffic enforcement, to get people to slow down and obey the rules of the road," says Lieutenant Robinson.
The other issue, if sheriffs' across the country do get their way in shutting down the feature, it likely will not be gone for good.
"If there's a will, there's a way," says Lieutenant Robinson. "If somebody wants to make this app, somebody's going to make it."