Rain and Snow for Delmarva on Super Bowl Sunday?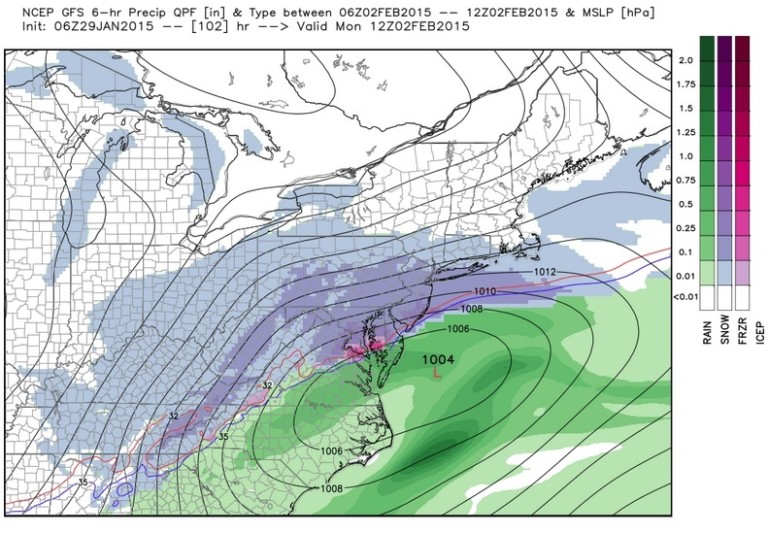 As the historic blizzard across New England comes to an end, all eyes turn toward the next snow threat that could impact the peninsula, and that looks to be Sunday evening into Monday. 
Computer models have been showing a system come onto the southern coast of California and northern Mexico on Friday and track toward the east coast. The track of this particular system is very uncertain and that will make all the difference. Will we see rain, rain and snow, or all snow with this storm?
Let's take a look at some of the overnight weather information. The first image is the Canadian model. This shows a track west of Delmarva and that would mean an all rain event. But the second image is the GFS which shows a more southern track bringing rain and then a change to all snow. But the European model shows an all snow event with some accumulation because it shows a slightly weaker and even farther south solution. The solid blue line is the rain/snow line and anything north of it is snow.
CANADIAN:

GFS:

EUROPEAN:

Of course we will continue to track this system here in the 47ABC Weather Center and do the best we can to give an accurate forecast over the next several days. This storm has a lot of possibilities with it. As of now there is just the potential for travel disruptions and messy Super Bowl Sunday plans for some along the east coast.